Gail Chiasson, North American Editor
Zoom Media Group Inc., Montreal-based fitness digital media company, has solidly increased its digital screen presence in Nautilus Plus fitness facilities in Quebec.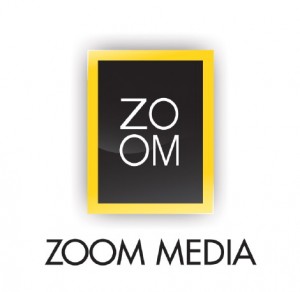 Nautilus Plus well-being and fitness-integrated provider combines nutrition coaching with exercise regimens and healthy lifestyle advice. Zoom originally launched its Flexcast digital media interface – which is made up of high definition overhead entertainment and digital signage – in 39 Nautilus Plus locations in the spring of 2011, with an average of 10% of the screens within each venue. As of May, 2012, the number has been considerably increased to 25% of the screens in the greater Montreal area.
"Our goal is to increase Zoom's already extensive reach and we are delighted to develop our partnership with this highly successful and unique lifestyle and health-enhancing organization," says François de Gaspé Beaubien, CEO, Zoom Media, Canada. "Nautilus Plus speaks to a very dynamic and specific demographic in the Quebec market and, as such, delivers a very valuable asset to our clients."
Nautilus Plus uses Zoom's digital network to entertain its members, provide compelling health and wellness tips as well as communicate the latest promotions and in-club activities to its members.
"Nautilus Plus is not satisfied with merely offering quality services and products," says Richard Blais, president, Nautilus Plus. "We want to actively participate in the well-being of the population by offering an accessible solution, which facilitates the practice of regular physical activity and healthy food choices. Our partnership with Zoom and its roster of products fits our commitment to working with organizations that believe in a global health approach."
"We offer our advertisers the ability to reach upscale, healthy and active consumers while they are spending time in one of their favorite lifestyle facilities," says Dora Alexander, Zoom's director of digital business development. "Our system can alternate its programming from split screen to full screen format for maximum exposure within the gym remotely, and advertising rotation is guaranteed with our patented technology."