Russ Curry, Ministry of New Media
The winners of The POPAI Awards Paris 2012 were announced at a Gala Reception last night (14th June 2012) here in Paris. The competition itself took place on 27 March 2012 during MPV Marketing at Retail 2012 at Porte de Versailles – an event that attracted over 5,000 visitors. 
A total of 324 entries competed in 44 categories, but only three of these categories concerned digital media…
In the category 'Best Content for an Interactive Screen', the Gold Award went to the Oyez! Agency for their work on interactive totems for the homestore chain 'BUT'.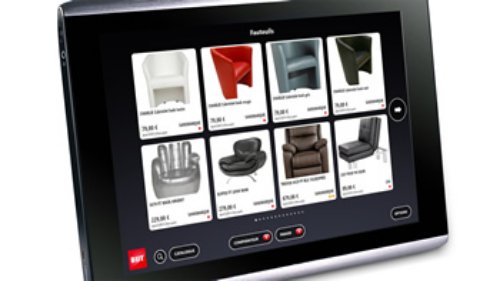 'BUT', specialized in furniture, decoration and appliances, continues its strategy of modernizing stores and optimizing profitability in square metres by installing interactive surfaces which display its entire catalog in a reduced space. Launched in late 2010 these terminals may represent 15% of sales in stores equipped.
Objectives:
Improve profitability square metres in existing stores
Consider new commercial space in the heart of the cities (less than square metres available)
To offer a new experience to the client with which he is familiar
Simplify access to information
Put the service at the center of the relationship "Client / vendor"
The Gold Award in the category 'Best Content for a Screen' was presented to Activ'Screen for their creation for optical store chain Atol.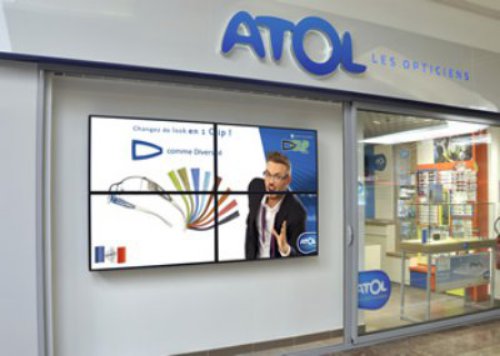 This project has been installed in 300 stores. Atol wished to communicate on all its offers and stores' news (sales, promotions…) with relevant content, both for indoor and shop window broadcasting, while adapting existing media communication (flyers, POS, TV commercials…).
The main goal was the harmonisation of Atol's communication via the deployment of a significant number of stores with connected digital signage. Content can be instantly updated. Collections, promotions and news are automatically renewed.
And in the category 'Best Interactive Equipment', the Gold Award was won by Metauplast for The Nokia Lumia counter top display unit.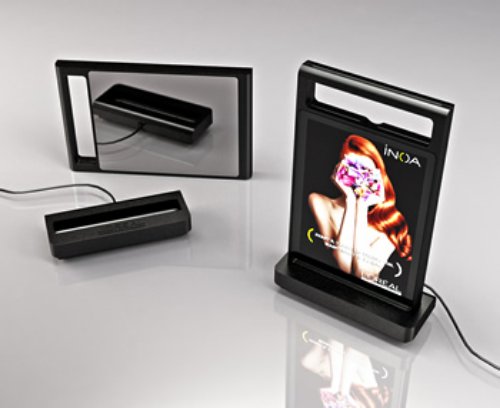 The Nokia Lumia counter top display units are designed to be sleek and modern with glossy white surfaces. All shapes are curved and organic to reflect the ergonomic shape of the new phone. The display is ABS injection moulded plastic to ensure consistency of shape and fit. The units can hold either four live mobile devices with an interactive touch screen or add accessories with tailored holders.
Key objectives were:
to have a modern design with organic shapes just like the new phone
to have a counter display that can be equipped with phones or accessories
the integration of interactivity through touch screens
the option to connect live headphones
a durability of at least 18 months
a convenient and intuitive plug and play solution
The full list of winners is available here.