Adrian J Cotterill, Editor-in-Chief
It's been a week now since we got back from Tokyo and we thought it was probably about time we unpacked the suitcase left on the sofa bed in the spare room.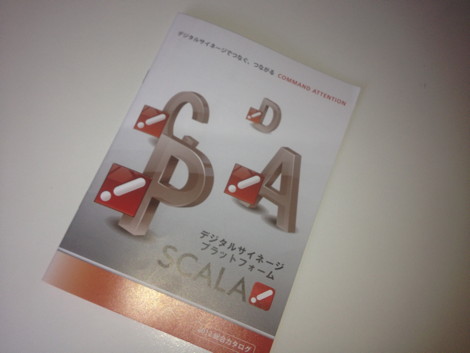 You know how it is when you come back from an event, you end up with all sorts of bits of paper, leaflets and brochures that you (a) didn't really mean to pick up at the show and (b) didn't really mean to shove in your suitcase when you re-packed in the hotel?
Well, sorting through all the literature we found a rather good 30+ page Scala brochure. It's hard to do it justice online but the front cover is shown above and an inside sample shown below…
It's professionally put together, well bound and contains a mix of product information, reseller details and case studies.
Hats off to Scala cos' it's definitely one of the best pieces of literature we have walked away with from a trade show.