Adrian J Cotterill, Editor-in-Chief
ECNlive, formerly Executive Channel Europe of course, a digital media network for corporate office environments, has been installed in 30 St Mary Axe, London – the building more commonly known as The Gherkin.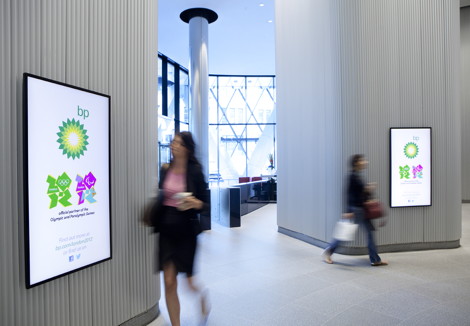 The Gherkin surely now crowns the ECNlive portfolio of offices in London and establishes the company as the pre-eminent leader in UK office media with over 100 landmark offices installed.
ECNlive Chief Executive, Antony Ceravolo told us "It is a significant achievement to be installed into a global iconic and prestigious asset such as The Gherkin. It represents another step in our continued efforts to offer brands a pure-play business media environment with unrivalled access to key decision makers and an elite business audience".
Brand advertisers using ECNlive include: British Airways, IBM, BMW, BP, Vodafone, American Express, Sony, Westfield, Hugo Boss, Cisco and Nokia.
The network displays news and financial updates, weather and travel information, updated in real-time, and across the Olympic and Paralympic Games will broadcast live and animated news and medal tables in The Gherkin and across its entire network, reaching 450,000 business executives.