Gail Chiasson, North American Editor

Premier Mounts is moving its worldwide headquarters to a new, state-of-the-art facility this month.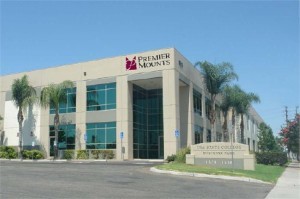 In addition to the move, the company is also transferring the majority of its shipping operations to a new logistics center in Tennessee for expedited, high-efficiency, nationwide shipping.
Premier Mounts is leaving its Anaheim, California, location of 10 years to a more modern and efficient building in Fullerton, California. The new location houses updated office space, manufacturing, custom design, and a high profile warehouse for expedited shipping and overall shorter turnaround times.
The new location will also continue Premier Mounts' green efforts for environmental accountability. To reduce the greenhouse impact, 100% of Premier Mounts' custom products and the majority of its stock products are manufactured in the US (with the remaining coming from Taiwan). The new warehouse uses green packaging and continues to reduce, reuse and recycle materials to further the company's cause to decrease its environmental impact.
As of September 7th, the new address is: 1321 S. State College Blvd., Fullerton, California 92832. All contact numbers for Premier Mounts will remain the same.