Linutop has announced the release of the latest version of its Linutop Operating System 5.0 for PCs.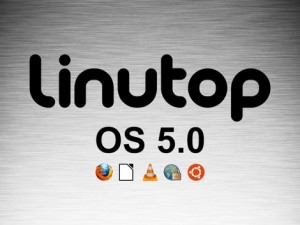 The operating system is based on the Ubuntu Linux distribution, and is designed to be lightweight and small, and well suited to run on less powerful, energy efficient PC devices.
Paris, France-based Linutop have released this as a stand-alone product for installing on any PC, as well as using it on their own range of small AMD and Intel Atom based devices.
We think this will appeal to solution providers and other hardware manufacturers looking to create an easy to use pre-configured Linux box, especially for kiosk type applications. There are certainly digital signage possibilities here, but it would probably take a bit more integration to use with your DS software of choice.
Linutop have installed up to date versions of popular desktop software like the Firefox browser, OpenOffice, and VLC media player, as well as recent drivers including those for touchscreens. They have also installed their own Kiosk tools for creating a simple browser based applications and playlists, and allowing it to be easily configured as a web terminal for end users. Being Ubuntu based, it's not difficult to install additional software through the standard packaging system as well.
A nice feature, which will appeal to some, is the Linutop Lock security which allows it to be locked in read only mode, preventing any changes or hacks, but still allowing for reading dynamic data over a network for displaying in the content. This means it can also easily be backed up and duplicated, especially as the whole operating system takes up less than a gigabyte of storage.
More details about Linutop OS 5.0 can be found here.
About Linutop
Linutop company specializes in energy-efficient IT solutions based on open-source software. It develops and distributes silent and robust mini PCs (fanless with no mobile parts) with pre-installed Linutop OS software (also available for PC). Linutop Mini PCs are cost-effective solutions for kiosks, Digital Signage with Linutop.TV, monitoring and much more. Established in Europe and founded in 2006, Linutop is now sold in over 50 countries.