Gail Chiasson, North American Editor
Pattison Onestop and Art for Commuters will present Drift: Transients, a specially commissioned, site-specific new-media installation on all Pattison Onestop subway screens without interruption for 12 hours from 7:03 p.m. on September 29, 2012 for Scotiabank Nuit Blanche.
Scotiabank Nuit Blanche is a free all-night contemporary art event held for one night in Toronto.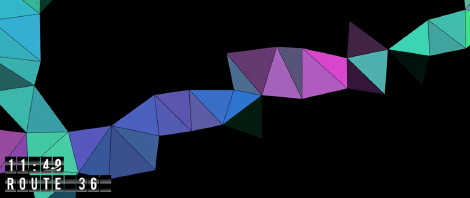 Drift: Transients is a series of randomly generated animations based on GPS data from Toronto Transit Commission vehicles, and inspired by notions of flow and ephemerality.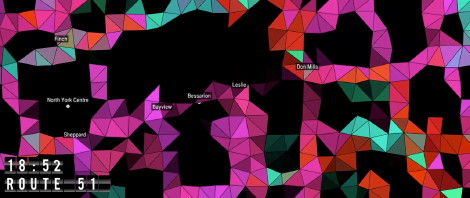 Custom software created by Toronto artist David Bouchard translates movement of TTC vehicles into an evolving origami-like triangle ribbon, revealing the travel patterns of people throughout the city.