Gail Chiasson, North American Editor
Motreal-based Newad Indoor has announced significant growth in its RestoBars network, thanks to a number of exclusive agreements with restaurant and bar chains across Canada.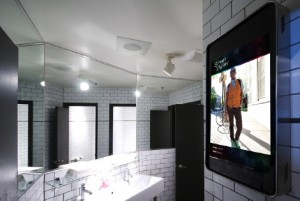 Newad is the first advertiser to sign an agreement with Vintage Group, a company that manages many of Calgary's most prestigious establishments, including Rush, Vintage Chophouse, Stone Hill and Redwater's five locations.
"With these additions, Newad reaffirms its position as the Indoor media leader in Calgary, representing over 75% market share," says Brian Wyatt, Newad's executive vice- president, client relations and business development. "Calgary also has one of the fastest growing populations of young urban professionals looking to buy luxurious products from cars and smart phones to cosmetics. Furthermore, all new locations will feature our exclusive Generation 4 Digital boards. It's a new step in our expansion plans."
"Newad has demonstrated the quality of its products, its services and its advertisers," says Chad Salyn, operations manager at Vintage Group. "Its Digital boards are a perfect fit with our establishments' high-end environments, providing added value for our customers where information and entertainment are concerned."
A testament to the effectiveness of its service and of the royalties paid out to establishments, Newad is also announcing the renewal of exclusive agreements with SirCorp, owner of over 30 Jack Astor's, Alice Fazooli's and Loose Moose establishments in Canada, and with Firkin (25 establishments in Ontario).
Newad's network also includes exclusive agreements with administrators at Urban Dining Group (about 15 Gabby's and Hey Lucy locations in Toronto), Donnelly Hospitality (about 15 Vancouver restaurants and bars, including Lamplighter, Library Square and Republic), Sportscene Group (Cage aux Sports establishments in Quebec), in addition to the Original Joe's restaurants (about 20 establishments in Alberta).