Gail Chiasson, North American Editor
After a solid introductory look at the industry by Steve Nesbit, co-chair of the Digital Signage Investor Conference and managing director of Prestonwood Trail Holdings, Dallas, Eric Zinterhofer, partner at Searchlight Capital, gave a great in depth look at what his company is looking at in terms of investment.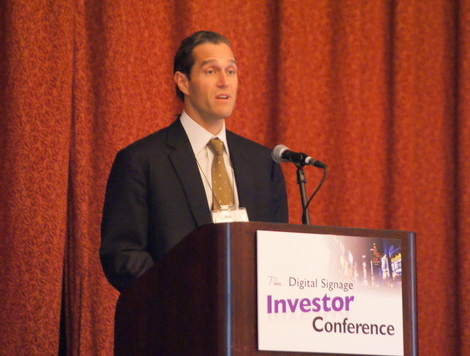 Does your network fit the bill?
We'll be doing  a full article on Zinterhofer's talk. Stay tuned.