Gail Chiasson, North American Editor
If your idea of a holiday is getting away from it all and lying on a sandy beach, those days are gone – at least if your vacation is on Rio's beaches.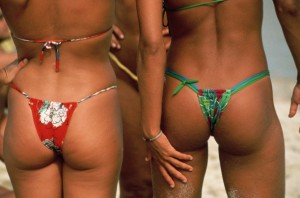 Linktel Corporate, a Brazilian telecommunications operator, has just signed a partnership with Orla Rio to deploy a Wi-Fi network to offer Internet access on the Rio de Janeiro beaches. The project, 'Orla Rio Digital', will provide free Wi-Fi for both the local population and tourists.
This service takes place as part of the preparation for the 2014 FIFA World Cup and Rio 2016 Olympic Games. By the end of 2012, the service will be available in Leme and Copacabana beaches. In 2013, it will be extended to Leblon, Ipanema, São Conrado and some parts of Barra da Tijuca. Then it will be deployed on other beaches.
"To ensure full time access, complete redundancy, control content and control access, we are now preparing for the 2014 World Cup and 2016 Olympic Games," says José Antonio Ferreira Pinto, new business director at Linktel.
"As millions of tourists come to Rio de Janeiro for these sporting events, clients/users of services such as Boingo, iPass, Trustive, Swisscom and Skype, will enjoy their easy experience of connecting to the Internet. The Wi-Fi service offered by Linktel has a similar technology used at international airports such as LHR (London Heathrow) and JFK (New York)."
Foreign tourists also will use the service in roaming Linktel through international agreements with the major Wi-Fi operators from around the world.
"Users will access their e-mails and social communities," says Pinto. "All paying Skype customers will be able to use their credits via Wi-Fi to talk to their friends and business partners from around the world."
Linktel is a second largest Wi-Fi operator in Brazil and a member of Wi-Fi Alliance.