Adrian J Cotterill, Editor-in-Chief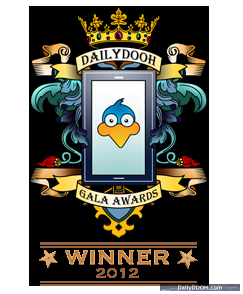 There's a real treat in store for visitors to the Scala booth at #dse2013 as Bloomberg's Lisa Cohen tells us that the 'touring version' of Bloomberg's award-winning Link Display will be on show.
Lisa's work at Bloomberg (not forgetting James Fine and team at Téléciné Multimedia of course) won 'Best Stadium/Office Building/Corporate/Hotel, Hospitality or Leisure Install' at The DailyDOOH Gala Awards back in November.
You can also hear Lisa (and James) speak as she will be presenting a case study on Bloomberg's digital signage initiatives during #dse2013.