Manolo Almagro, Q Division Managing Partner
It's been almost exactly a year since my self-imposed hiatus from posting on this illustrious industry blog. The last post I  made was literally about my summary of the #dse2012 experience.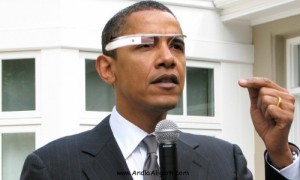 This year I'm looking at #dse2013 from a different angle. What's our industry going to look like in 2020? Will, what I see in the next few days have enough staying power in order that digital OOH will be alive and well in 2020?
In 2020 marketers will be overlaying brand messages into every form of content and entertainment media. Consumers + Shoppers will spend much less time seeking out content, but rather they will expect relevant content to follow them.
Expectations for extreme personalization combined with sophisticated content filtering will empower people with the ability to "dial up or down" the kind and amount of marketing messages they want – at will.
What will #dse2013 bring?  Will there be any true innovations? – or will it just be the same old 'me-too' technology? More contrived mobile engagement with NFC tags and SMS texting, will the love affair people have with mashups and social media feeds continue? I swear if I see one more twitter powered sign… I'll run the other way.
Here's my short wish-list for the show.
Wish #1.  Real innovation. Show me some game-changers for our industry. Think "disruptive"… consider the example of how the console game giants like Nintendo, X-Box and Playstation are now being challenged by upstart mobile cloud-gaming platforms. This innovation will change everything when people no longer need to buy expensive consoles to play the games they want, and they can play on laptops, tablets and mobile devices. Its time our industry got a kick in the pants. My gut tells me that Google Glass is going to crush the digital signage in 5-7 years. So now's the time to innovate.
Wish #2   New Thought Leadership. One of the biggest problems with our industry is that we live in a silo unto ourselves. We pontificate to each other, but neglect to consider the larger ecosystem of content. Here's a news flash – content strategies that don't align with the larger shopper + consumer conversations are pointless. The multi-screen generation is here and they aren't paying any attention to the content on the big screen at retail anymore. They are too busy on their mobiles. My hope is that I hear about how digital signage content strategies have been overhauled to embrace how people use their devices today. Not how you can use your big screen to pull people's attention away from what they are doing on their phones.
Wish #3   New User-centric Ux, I want software tools for the rest of us. Most of the platforms I've seen were designed by engineers and software developers. The actual users of these platforms are creatives or non-technical people that need intuitive non-linear workflows. I would venture a bet that most of the platforms out on the market today would fail a simple usability audit. Don't make it hard for me to use your software.
I don't think it's a lot to wish for – I'm hoping for the best and keeping an open mind.  – Here's to a great #dse2013.