Gail Chiasson, North American Editor
It's a sparse crowd at the Digital PLace-based Advertising Association's conference as Digital Signage Expo opens – with maybe 60 people maximum – but Susan Danaher, DPAA president, tells us that she expects well over 100 as the day goes on.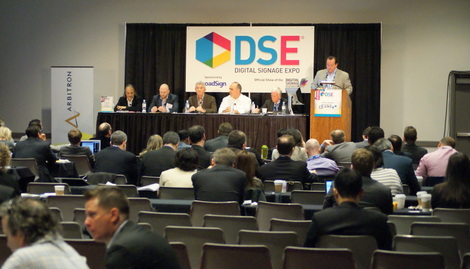 Danaher says that Digital Place-based advertising revenue continues to trend higher than that of most other media with a 2012 increase of about 6%. It was helped by the the U.S. election. She has been giving an overall picture of the industry. She says that digital online and then TV should be the principal source of funding for the DPb sector and that basic Out-of-Home should be the last.