Comic Relief is using VeriFone Media's digital platform to showcase its 'Do Something Funny for Money' campaign trailer in more than 3000 taxis in London and Manchester, supported by traditional livery advertising in London, in the run up to Red Nose Day, this Friday on March 15th.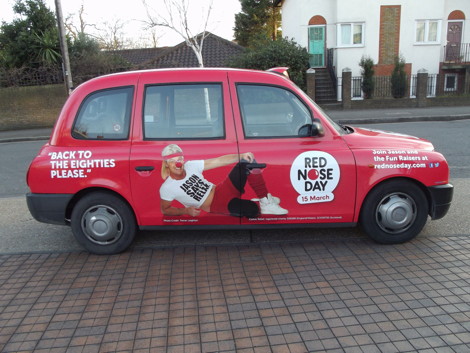 The 90-second ad features Mary Berry, Jessie J, Keith Lemon, Miss Piggy, Helen Skelton, Lenny Henry and Jason Donovan (the latter also appears on the taxi liveries with a 'back to the 80s' fundraising message as shown above).
It is the first time Comic Relief has run both traditional and digital taxi advertising together.