Guest Contributor Nurlan Urazbaev
Digital out-of-home and digital place-based media continues to grow faster than the general economy and other media (DOOH is outpaced only by mobile advertising) and although the growth rate has (seemingly) decelerated somewhat since 2010, new digital signage networks do keep emerging every month – while existing successful ones get bigger by way of acquisition and their own organic expansion.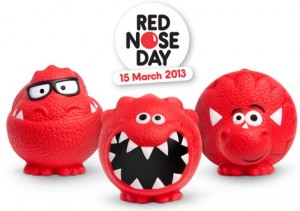 The growth of networks is fuelling the supply of hardware, software and services; competition among providers is getting tougher and more big name manufacturers are joining the race.
DOOH Is Not a Budget Line Item Yet
As the new medium keeps maturing, has DOOH advertising finally taken its place as a staple line item in media budgets? Apparently, not yet…
Thanks to some pioneering efforts, we do see a growing number of high-profile campaigns run on major digital signage networks by a few top brands. However, those instances are more the exception rather than the rule. Despite the fact that DOOH advertising has proven its value over and over again in trial campaigns, it has not become a mass phenomenon. According to the latest PQ Media report, networks still lack scale and reach and are hard to find, evaluate and buy. Remarkably, most mainstream ad agencies remain largely unaware of the medium and its capabilities.
The Trouble with Aggregation
A few years ago the concept of ad space aggregation in DOOH media became popular and was perceived to be a solution for bridging the gap between the new medium and real ad dollars. Several companies rushed into the space, offering access to DOOH network inventory, audience estimates and 'hassle-free' multi-network campaign placement.
Sadly, by 2012 most of these companies either went out of business or failed to gain any significant market share.
I interviewed Daniel Parisien of BroadSign, Ken Goldberg of Real Digital Media, John Laramie of ADstruc and Jeremy Ozen of Vistar Media. All agree that the problem seems to be not in the concept itself but in the execution.
CEO of RDM Ken Goldberg names two main reasons for the first-wave aggregator failures, unproven quality of network inventory and lack of proper technology:-
"Buyers could not trust the data as it related to traffic, impressions and recall in any but the largest networks who paid for real studies. Worse yet, there was substantial doubt in many cases as to whether the number of endpoints represented to be online in any given network was valid. So, credibility was the first hurdle"
"The second hurdle was technology. The aggregated networks ran on a variety of software platforms, and I have heard estimates from knowledgeable people that said over half were homegrown. Add to that the population of less-than-ready-for-prime-time commercial applications, and you had a very small percentage of the aggregated endpoints that were running on something reasonably reliable. That scared the hell out of buyers, and resulted in the ultimate doom of the pioneers in the aggregation space."
Ken Goldberg suggests that those 'aggregators' who remain in business are now more into planning/booking/execution, rather than aggregation, he continued "DOmedia is heavy on planning. rVue was really positioned as a DSP and then morphed into RFP management and execution. VUKUNET retrenched both from a technical and a business model perspective after an arguably problematic launch, and now offers back-end tools, endpoint technology and actual ad sales".
He added "I think that the survivors and winners from this group will be those that don't just sign up networks, but who can create an environment in which an ad buyer can feel comfortable by having a high-quality network offering, and a network owner has a reasonable chance of selling more space; and where execution is verifiable".
The Idea Is Alive
Indeed; it appears that none of the 'aggregators' early on had the necessary technology to automate the behind-the-scenes workload. While most of them offered a web-based interface through which a buyer could research and discover the inventory meeting the desired geographic and demographic parameters, the process became cost-prohibitive when it came to executing the actual multi-network media buy.
Each network has their own way of trafficking an ad copy, targeting the screens, running the campaign and reporting on it. In the absence of adequate technology the aggregators had to have enough personnel to manually coordinate all the details with networks and process the campaign documentation. As the volume of operations grew, so did the aggregators' labor costs.
Thus, early aggregators never took off on a mass scale. Does it mean that the idea is dead?
Ken Goldberg is confident that aggregated DOOH ad space is vital for proper market functioning and insists that the concept is still relevant, but that the term 'aggregation' should be buried, "Aggregation makes people roll their eyes. Bottom line, in absence of very significant consolidation, the only way that the industry as a whole will see ad dollar spend increase is if two things happen. First, national and regional campaigns must become simple to plan, execute and measure. Tools that connect network operators and media buyers will be important for that. Second, tools that enable local advertising to be sold efficiently must be put in the hands of people who know how to sell. That type of sale relies on different data, but execution is still critical, and some method of cross-network booking (no 'A-word') will be necessary".
John Laramie, CEO of ADstruc, agrees that the word 'aggregation' must be retired, though not the idea behind it, "The trend of planning and executing across multiple networks and media makes sense. Any platform that allows clients, agencies, or local businesses to plan and execute OOH campaigns across multiple media, networks, and markets, will win".
As I wrote in one of my earlier articles on the subject, feedback from ad agencies and advertisers suggests, as well, that "…there is still an acute need for an aggregator-type facility that would offer combined ad space from a large number of quality networks, brought to common denominators in media research, planning criteria and audience/campaign ROI measurement. The next reincarnation of DOOH aggregators should avoid the mistakes of their predecessors and build their platforms on the principles of automation, standardization and accountability".
New Blood
The second half of 2012 saw a few new companies pick up the 'aggregation' baton, although this time, it seems, they are armed with refined concepts and more advanced technology.
One of them is Spafax Networks, a business of WPP's tenthavenue. The company was created specifically to find a high-tech way to connect buyers and sellers of DOOH media, similar to what Doubleclick had done for online display advertising.
It is the first time that a solution originates from within the advertising community, and not from a digital signage technology or service provider. In fact, it was born inside the world's largest advertising and PR agency holding (WPP), which gives the platform some credibility from the start.
Patrick Bonomo, EVP of Spafax Networks, describes the SN: Xchange (SN: X) as a digital out-of-home ad serving platform that offers:
Automated cross-network DOOH campaign planning, buying and execution
'Near real-time' inventory updates that enable real-time bidding (RTB)
Proof-of-play and campaign performance reports that can be broken down to single ad play occurrence level for every cross-network campaign executed by SN:X
The planning process is facilitated by standardized metrics obtained via Nielsen audience impressions ratings and further enhanced by consumer behavior data for the targeted locations.
Patrick Bonomo says SN: X is fully operational and has been running cross-network DOOH campaigns since late 2012. The SN: X platform is powered by Vistar Media software that was customized to Spafax Networks' requirements.
According to Vistar Media's co-founder Jeremy Ozen, its technology delivers what the maturing DOOH advertising market requires today, "a platform that enables seamless programmatic buying across DOOH with the ability to target, based on third party data sources at scale".
He added "This is far more strategic than mere aggregation. While we do in a sense aggregate inventory as a result of the integrations we do with DOOH networks as we bring them onto our platform in a unified manner, our buyers' goals are much broader and deeper. We see the provision of compelling ROI as much more important, with solutions that enable buying strategically, with reach and scale. In fact, one of the most important parts of this nascent stage in the development of our platform is the education of digital buyers on when DOOH should be activated, and how, to get them away from old habits. Look at it this way: How many aggregators speak to their buyers in terms of ROI today? This is our primary focus".
We note however how Jeremy makes it a point to distance his company from the 'aggregators', he continued "To be clear, Vistar Media is not an aggregator. We are a real time ad-serving platform for digital out of home media that enables targeted buying with scale. I do believe our real-time ad serving brings the changes required for DOOH to be considered a digital medium and subsequently grow advertising budgets. By bringing DOOH into the digital media ecosystem, we massively increase the (range of) available budgets that we and DOOH network sales teams can access".
Although Jeremy Ozen admits Vistar Media has some competitors to watch, he is confident it is well ahead of anyone else: "There are a few companies we keep track of. And the major owners of inventory may prefer to do this on their own instead of through a third party.
However, nobody among our competitors has developed real-time ad serving technology that is compatible with online exchanges and DSPs. Further, none of our competitors have bridged the gap to work with agency trading desks and ad networks".
By the way, Vistar Media claim to be the only company bringing scalable digital media dollars to DOOH
ADstruc is another fast-growing company that has built the technology for cross-network DOOH media buying. ADstruc has integrated its OOH buying software with Telmar – one of the leading media planning software platforms used by 10,000 agencies around the world, to create a workflow that makes static and digital billboard inventory clearly visible to buyers, along with relevant audience data for each location.
Due to the integration, buyers can use the familiar tool, Telmar's TOPS, to plan an OOH campaign and then proceed to buying without leaving TOPS. This may be a breakthrough for the OOH industry, a lot of which is still driven by emails and spreadsheets. The ADstruc and Telmar integration may also remove a major obstacle that prevented strategic planners from including DOOH into the media mix.
John Laramie says his goal is to bring OOH media to the same level of accountability as online media, where advertisers can see click-through data and conversions. Media reports suggest that ADstruc is used by over 1,000 OOH companies, which represents more than 80% of all out-of-home ad inventories in the United States.
ADstruc's revenue was doubling every quarter in 2012 (quote from October 31, 2012). It is not clear, however, to what extent the cross-network campaign execution is automated in ADstruc's system, if any. I could not obtain that information from the company in time for this article's publication.
While Spafax Networks, Vistar Media and ADstruc have stated their ambitions to be enablers of agency-Dpb Media transactions, another contender has been quietly amassing network ad space and perfecting the ad serving technology.
The 'Big Bro' May Throw a Wrench into the Works
Disclaimer: I worked for BroadSign in a number of senior marketing roles between May 2004 and May 2012.
In the past few years digital signage SaaS provider BroadSign has emerged as probably the world's largest connected aggregate of DOOH network ad space. BroadSign's clients, many of which are prestigious and successful networks, are residing on the company's clusters of super servers, comprising in a way a 'mega network' of digital out-of-home networks.
BroadSign has also built an API for cross-network transactions. Daniel Parisien, co-founder and VP marketing and Strategy of BroadSign, told me "Planning and buying applications have been there before and they are not the problem. The stumbling block has always been the question about how to automate the cross-network campaign execution part".
He continued "Ideally, there should be an interoperability standard using which any network software can connect and talk to another. But in the real world, networks are running on disparate platforms with no universally adopted standard at present. The only practical way for ad serving platforms to overcome this issue today is to integrate themselves with every client's software. This may not be always smooth and feasible due to the differences in media placement workflows".
Daniel Parisien, also chairs DPAA's Technology Committee where he leads the development of the interoperability standard. He thinks that the rapid consolidation of the digital signage software market may render ad-exchange-type platforms irrelevant in the future: "Networks are opting to move over to software platforms they believe are a safe long-term bet. This means that within a few years, the buyers themselves can integrate their planning and buying tools directly into 2 or 3 major software platforms and reach the majority of screens in the market. Once this happens, we believe DOOH and DPb will be top line items in media plans worldwide."
Whoever wins the race, with the brand new generation of ad-buying and ad-serving technologies, we can expect the scope of ad dollars allocated to DOOH to increase in the near future.
We should probably also expect the competition in the DOOH media buying business to heat up.
Nurlan Urazbaev is an advertising media specialist. He has been working in digital signage/DOOH media since 2003. Nurlan does consulting work for digital out-of-home businesses. His scope of expertise ranges from content strategy, ad sales workflow and ROI metrics to press relations and writing assignments. Nurlan is also editor-in-chief of digitalsignagepulse.com – the multi-source digital signage news portal and archive.