Adrian J Cotterill, Editor-in-Chief
Titan Canada tell us that they have taken inspiration from the beauty of the Greater Vancouver District (GVD) with the launch of their most recent digital spectacular displays.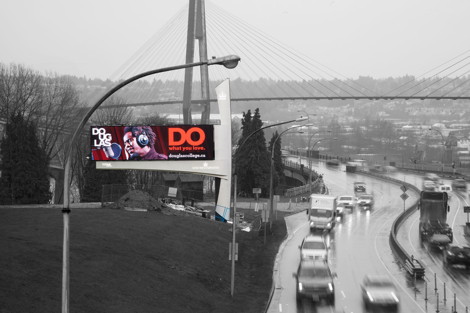 Located on some of the busiest main arteries in the GVD, the first spectacular to go live with digital content last week, resides south of Queen's Park and north of the Pattullo Bridge. The unique architecture of these superboards includes a curvature of the supporting beams which extends above the digital display and aims to flawlessly integrate with the surroundings.
We understand that the launch of this custom designed board is to be quickly followed by three identical structures by early April.
About Titan Canada

Titan is one of the leading large scale OOH media companies in Canada with offices in Toronto, Montréal & Vancouver. Boasting some of the most mature high impact inventory, Titan's roster has both history and innovation with ownership of legacy boards, in market for over two decades, through to the latest and greatest in high tech digital spectaculars – capable of live streaming, RSS feeds and so much more!