Adrian J Cotterill, Editor-in-Chief
CityVision Southside is a landscape 6m x 3m 10mm LED located in the heart of Birmingham. It's the second display (following the CityVision Bullring display) to go live within the CityVision network which aims to help revolutionise Digital-Out-of-Home in Birmingham, England.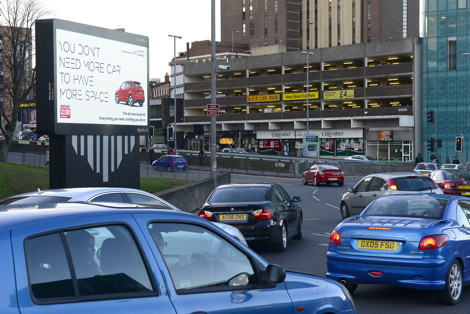 The LED was installed by Dynamic Digital Displays Europe and went live on Monday 11th March 2013.