Adrian J Cotterill, Editor-in-Chief
The United Kingdom budget is a (typically) annual budget set by HM Treasury outlining the revenues to be gathered by HM Revenue and Customs and the expenditures of the public sector, in compliance with government policy.
Budgets are usually set once every year and are announced in the House of Commons by the Chancellor of the Exchequer.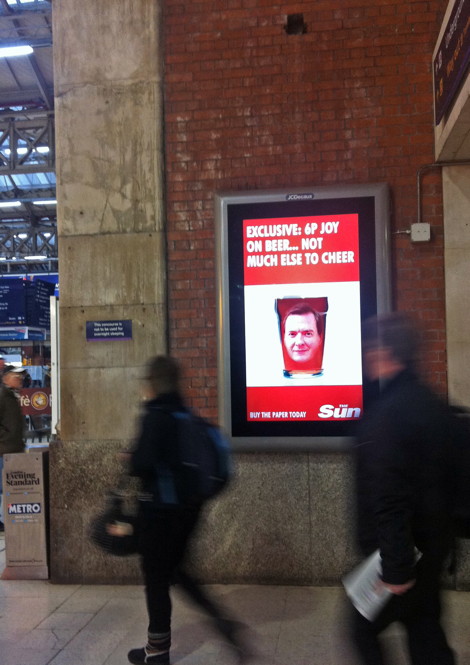 The most recent budget was delivered by George Osborne yesterday (20 March 2013) and outdoor owner JCDecaux seemed to do the best job in highlighting coverage throughout the day and having fun with, what is usually, a dreary occasion to say the least.
We loved the Sun newspaper's fantastic budget scoop which ran early Wednesday morning (shown above) across digital screens at London rail stations. The Sun's campaign was planned and booked through M/Six and Kinetic.