Adrian J Cotterill, Editor-in-Chief
Keith Kelsen, 2008 Digital Signage Man Of The Year sent us this press release about him being named '2008 Digital Signage Man Of The Year' – the press release states "Digital media luminary honored for industry leadership and achievements".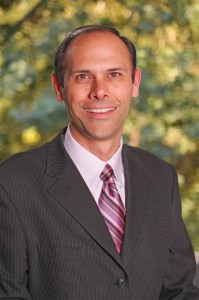 MediaTile's company founder and executive chairman, Keith Kelsen, was selected as the 2008 Man of the Year by members of the Digital Signage Forum, Digital Signage News, Online Buyer's Guide and Network Database.
We are told that "Kelsen was selected for his contributions in advancing the digital signage medium in retail promotions, branding campaigns, and in corporate communications activities"
The press release continued in rather glowing terms…
An industry visionary, Kelsen's projects within the past year have reached executives in a growing number of vertical markets, demonstrating the advantages of digital 'out-of-home' (DOOH) media. His knowledge and leadership have provided network operators, advertising agencies and enterprise clients with a roadmap for defining, deploying, and running networks that meet industry best practices and deliver a higher return on investment
Josh Coffman, Digital Signage Forum Judge and Partner at DNA Network told us "What Keith Kelsen has accomplished on top of running a successful and innovative company is impressive. Not only does he run a hardware and software company, but he has shown that he is committed to good content."
The next time that Josh Coffman and friends want to look for folks who give something back to the industry perhaps we can suggest that they look at the likes of Bill Gerba or David Haynes who unselfishly share their knowledge and wisdom with none of the self serving nature that Mr Kelsen seemingly brings to the party.