Amscreen, Europe's largest digital media network owner, has this week announced another project in its partnership with Garmin that will see it display the satellite navigation leader's new Digital Traffic service and product across the forecourt network.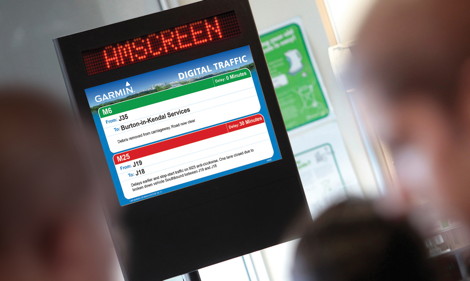 The new campaign will advertise the latest range of sat nav products from Garmin that provides its fastest and most accurate traffic services to date.
Amscreen CEO Simon Sugar said "Garmin's new Digital Traffic is a great service and we're pleased to be helping them to raise awareness and drive sales amongst our audience of more than 20 million motorists on the UK's roads. With the ability to upload location-specific content to the network in a relevant high dwell location, Amscreen provides a flexible and effective service for them."
Garmin has teamed up with INRIX, one of the leaders in the field of traffic intelligence technology, to provide up-to-the-minute information for their new product, which will be the center of a two-month campaign across all 1900 forecourt sites targeting motorists on the Amscreen network. The digital media network owners are leading the campaign, with additional print and radio advertising scheduled.