Gail Chiasson, North American Editor
Expect to see an office for RMG Networks/RMG Enterprise Solutions to open in Sao Paulo, Brazil, by the end of Q2, 2013.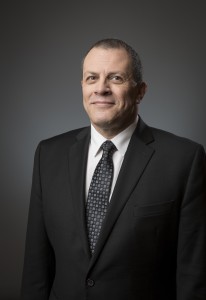 Oscar Elizaga, vice-president and general manager, Latin America RMG Enterprise Solutions, will soon be making his second trip there in a month, this time to scout out actual office locations and to start interviewing potential staff.
We interviewed Elizaga himself yesterday for the first time since he joined the RMG family about his new job, his plans, priorities and more. Elizaga, who had last been senior vice-president Americas for Scala Inc., already has a lot of contacts and relationships in Mexico, Central and South America and has the advantage of being multilingual so can easily converse in Spanish, Portuguese, Italian, English, Hebrew as well as "in fairly good French."
"There's a lot of good companies and lots of great talent in Latin America," says Elizaga, who also expects to open an office for RMG in Mexico City before yearend. "But there are lots of opportunities for a company like RMG that offers the full package: software, hardware, support, a complete ecosystem."
While Elizaga's title has him heading Latin America for RMG Enterprise Services (the new name of Symon Communications, recently absorbed into the RMG family), he will be looking for opportunities for both it and RMG Networks. RMG Networks properties include the airline-airport networks and shopping mall networks, while RMG Enterprise Services will be looking at opportunities in corporate, retail, transportation contact centres and other sectors.
"We want to open first in Sao Paulo, because it is the neurocentre of the business in Brazil," says Elizaga. "The country is huge, with a large population and, I believe, the seventh largest economy in the world."
Knowing that Brazil already has a strong DOOH industry, we asked Elizaga whether he wouldn't find the existing companies very protective of their turf against an outsider.
"Of course," he says. "However, we are going in with a full offering which not many companies have. And if there's one thing I learned when I was at IBM, is that it's important to hire local talent. We'll be hiring a commercial team, a services team and a technical team. And we intend to bring them all to the U.S. to meet everyone and learn about the company. RMG is a very inclusive company and we want them to both learn and to feel part of RMG.
"We also will join the ABDOH (the Brazilian digital out-of-home association) if and when its rules permit it. The ABDOH wants to promote and help grow the industry in Brazil and that is our aim, to contribute as well."
We asked Elizaga whether there are many similarities between his current position and his former role at Scala, and what he learned at the latter that he can apply at RMG.
"For sure, Scala was a great school," he says. "There are a lot of similarities. My role there was to develop new markets and that's what I am doing here."
One of the smaller countries where Elzaga hopes to help RMG make inroads is Costa Rica.

"There are already a lot contact centres there," he says.
But first come Brazil and the Mexico, and "We're not going to miss any opportunities. RMG is an extraordinary company – and I'm having the most fun I've had in my life."