Gail Chiasson, North American Editor
If marketing at the retail level is your interest but you haven't yet really got into digital, or if you are already there but want to know the tricks of the trade to really get the most out of your screens, content, network or more, we suggest you take a look at the Digital Marketing chapter of POPAI's Marketing at Retail, the new 4th edition of the Point of Purchase Advertising International's look at retail.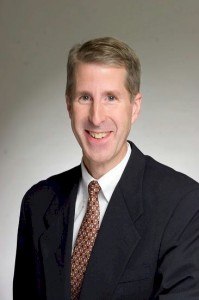 Why are we mentioning it? Because Jeff Porter is the author of the Digital Marketing chapter, and he has, he says, "literally boiled down everything I learned in 18 years at Scala," into that one chapter.
"Every white paper and every presentation is somehow condensed into that 35-page chapter," says Porter, who should know what he has written about, having through those years at Scala held several executive positions including vice-president research and development, executive vice-president, CEO and, lastly, president of Scala's Sign Channel before being turfed out last fall, along with several other executives, as Scala took a new direction.
Porter has certainly bounced back, heading porterdigitalsignage, his own consultancy where he assists clients on digital marketing, merchandising and just about all aspects of digital signage.
"My aim is to try and get people started off on the right foot, so I help them with content strategy, their business model, technical, software and hardware, execution, whatever is needed," says Porter.
"I was on the board of POPAI for six years, and when I was at Digital Signage Expo, I was asked to sit on the board of DSE, so I have a lot of contacts," he says. "But at DSE, the growing interest in the topic was obvious with the vast majority of people attending were there for the first time. So it means that there are a lot of people starting out and wanting to learn more."
Porter didn't want to name the clients that he has so far attracted to his growing consultancy, but along with helping several startups, he has also been helping a couple of firms with their patents.
"I haven't had to travel a lot," he says. "These days you can do so much through email and other technology."
With the growing interest seen from the DSE, we won't be too surprised if Porter, who is based in Downingtown, Pennsylvania, gets very busy.
By the way, POPAI's Marketing at Retail sells for US$39.95 on Amazon, and while the site may say it is temporarily sold out, we know it has just received new stock.