Adrian J Cotterill, Editor-in-Chief
Scala continue to try and have one foot in the Rebel Alliance and one in the Galactic Empire as press releases from Jedi Master Harry Horn continue to drop in our inbox ahead of a number of European events – events by the way that are all "making hay while the sunshines" with the demise of #ScreenmediaExpo and nothing good to replace it with.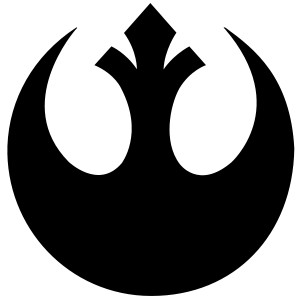 First off is Channel Trends+Visions 2013 in Copenhagen, May 2nd, 2013. Here, the IT industry can gather inspiration and experience the technologies of the future first hand in Copenhagen's Ballerup Super Arena.
Scala will showcase innovative retail and corporate communication solutions at both the NEC stand and then demonstrate the Samsung Smart Signage platform on the Samsung stand.
On the NEC stand (Booth # 35) a state-of-the-art corporate communications lobby solution will be presented. The solution communicates mission statements and values, imagery of the corporate offices and pages from the employee magazine. The content shown is a replica of the actual lobby solution found at Japanese Tobacco International. Also, specifically aimed at retail, Scala will be showcasing its Fling solution which allows a user to 'throw"' content from a tablet onto a screen with the swipe of a finger. The Fling is now available on all operating systems: Android, Windows (8) and iOS. This application is obviously a great tool for sales people on the store floor
A demonstration of the Samsung Smart Signage Platform with Scala can be seen on the Samsung stand (Booth # 36). Through this integration users can benefit from the power of the Scala software engine to drive content on the Samsung Smart Signage Platform
Secondly during May, Scala will be exhibiting at the 5th NEC Solutions Showcase which takes place on Thursday 16th May at the Tobacco Dock in London.
You can register here for the #NECshowcase
About Channel Trends + Visions 2013

Channel Trends+Visions is an IT fair at which the industry meets to gather inspiration and discover the technologies of the future. Learn more about recent developments and what you should focus on as an IT vendor. At Channel Trends+Visions 2013 you wil meet many leading experts in the IT solutions of the future.