Gail Chiasson, North American Editor
Millennial Media, independent mobile advertising and data platform, has officially launched operations in the Japanese market, headed by John Greiner as managing director of Japan.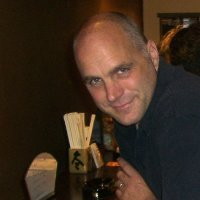 Greiner is responsible for leading the company's operations out of the newly opened Tokyo office.
"Following the opening of our Singapore office in 2011, expanding into Japan was a natural progression as we look to continue working with brands, agencies and developers across Asia," says Mollie Spilman, executive vce-president, global sales and marketing, Millennial Media. "Our scale, innovative rich media capabilities and industry-leading data asset will allow us to bring a premium mobile advertising solution to the Japanese market."
Greiner will be responsible for building relationships with developers and publishers, and working with premium brands and agencies to help them execute effective mobile advertising campaigns. He was recently the president of MonkeyPaw Games, and brings over 18 years of experience in the Japanese market.
"Japan is an incredibly advanced and robust mobile market, and there is a tremendous opportunity for brands to reach and engage consumers over mobile devices," says Greiner. "Millennial Media has the technology and infrastructure in place to bring a unique, premium offering to the region, and we will be looking to immediately capitalize and generate scale."
With the opening of the Japanese office, Millennial Media now has international offices in London, Singapore, Tokyo, Paris, Hamburg and Jakarta. The company has, in total, over 350 employees worldwide and is aggressively hiring in both the United States and internationally.