ADLUX, the Geneva-based provider of digital and standard out-of-home media platforms in Private Jet Airports, this week announced the appointment of Tom Goddard, Chairman of Ocean Outdoor and the Deputy Chairman of Amscreen, as its Executive Chairman AND also announced the integration of 7 Heaven Media into the ADLUX Group.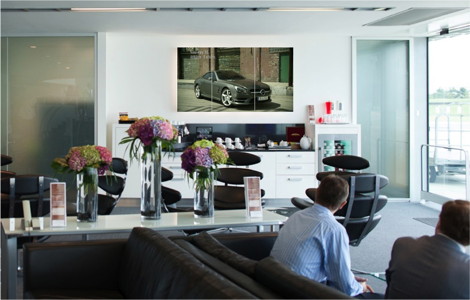 We are told that the consolidation of the company follows a review carried out by Tom Goddard as it gears up for major international expansion.
As a result, ADLUX has restructured its Senior Management team;
Danielle Klein former M.D. of 7 Heaven Media has been appointed Global Sales Director and will sit on the Group's Executive Board
Joining the Executive Board are; Kate Hawkins, formerly Development & Operations Director of J.C. Decaux Airport who joins the business as Operations Director, and Lisa Rokny the former CBS Outdoor Digital Head of Creative and Development, who takes up the newly created group position of Commercial Partnerships Director
Completing the new line up is Mike Croft, Creative & Content Director, Moshe Vaizman, Development Director and Sookra Raveendran, Finance Director
ADLUX of course manages exclusive media rights in over a hundred Private Jet Airports throughout Europe, Russia, The Middle East, Africa and Asia.
In the UK this includes Harrods Aviation London Luton and TAG Farnborough.
Maxim Interbrick, the founding partner of ADLUX told us "We are delighted that Tom Goddard has agreed to be Executive Chairman of ADLUX particularly as we are about to introduce new exciting platforms and grow our Airport footprint significantly.  His business acumen and unrivalled experience in the out-of-home sector are of huge value and will be a major boost for our company".
Tom Goddard said "I'm excited to be joining ADLUX at this point in the company's development, and working with its first-class team of experienced, dedicated senior professionals. Their skill sets blend beautifully together and provide ADLUX with the required level of impetus to achieve its ambitious objectives."
About ADLUX

ADLUX is the largest global media company within Private Jet Airport Terminals with its headquarters in Geneva and offices in London, Paris, Moscow, St. Petersburg, Shanghai, Mexico City and New York. Located in over 100 Airport terminals, ADLUX has become pioneers of media placement with multiple platforms including; Digital Screens, Showcase Media, as well as Sponsorship and Product Placement opportunities.

ADLUX enables private airports to become exciting and innovative marketing environments, offering brands the opportunity to target the most affluent, hard to reach and sought after audience of High Net Worth Consumers and Business Decision Makers by communicating to them within this exclusive environment.