Gail Chiasson, North American Editor
Out-of-home advertising revenue in the U.S. rose 4.5% in the first quarter of 2013 compared to the same period in 2012, totaling $1.5 billion, according to the Outdoor Advertising Association of America.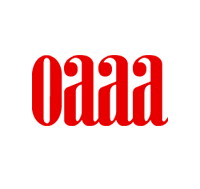 The increase in revenue highlights steady positive revenue growth over the last three years, but does not differentiate between static and digital out-of-home. (It is generally recognized that digital is gradually taking a growing share of the overall OOH market.)
Miscellaneous Services and Amusements recorded the highest revenue dollar growth, as the segment continues to lead OOH spending each quarter. Reflecting the general positive trend of the U.S. economy, the largest percentage growth occurred in the Retail, Restaurant, and Automotive categories.
"For the first time in three years, the Automotive category is back on the top 10 list for OOH spending," says Stephen Freitas, OAAA chief marketing officer. "And despite analysts' predictions that the Schools, Camps, and Seminars category would be down this year, it has shown significant growth in OOH.
"Advertisers have seen OOH embrace innovation in all parts of its business and are excited about the medium's dynamic mix of displays and endless creative possibilities."
OAAA issues full industry pro forma revenue estimates that include, but are not limited to, Miller Kaplan and Kantar Media (which is not adjusted to reflect changes in data sources), and member company affidavits. Revenue estimates include billboard, street furniture, transit, alternative, and cinema advertising, as well as digital platforms for advertising spending.