Adrian J Cotterill, Editor-in-Chief
Signagelive announced this week that its core software is being used to power 'iVUTV', an interactive signage solution that has been developed by ChallengerTEC for the hospitality industry.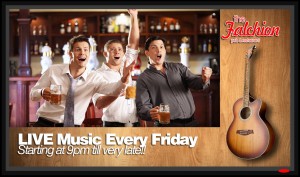 The first company to benefit from this solution is Camerons Brewery Chain.
Instead of running (expensive) TV advertising campaigns, 'iVUTV' allows publicans to overlay targeted content in multi-zone formats onto live TV feeds – customers are encouraged to interact using their Smartphones or Tablets.
They can participate in competitions, with results being displayed on screen in real time, or download complimentary food/ beverage vouchers that have to be used within stipulated time frames. They can even share their experience with friends using social media thus promoting further interaction from wider audiences.
The product has been developed as part of ChallengerTEC's overall strategy for expansion and diversification. Until recently, the company specialised solely in providing content and associated on-screen and mobile web apps and games to large sports venues; this encourages fan interaction during live tournaments and events.
Kevin McDaid, ChallengerTEC CEO told us "We selected Signagelive as a technology partner because of its highly regarded reputation in the market. Its expertise in digital signage and our ability to produce engaging content means that together we can make digital signage interactive. Their software allows us to easily promote our range of apps to consumers which in turn allows them to engage with TV content such as football matches or horse racing in real-time, which is a powerful proposition to brands"
ChallengerTEC is planning to introduce 'iVUTV' to other markets such as retail to enable brands to engage with their customers. The company has also held initial discussions with a major mobile broadband supplier about Smartphone vouchering services for different online packages.