Gail Chiasson, North American Editor
It's only two years old, but Chicago-based elevateDIGITAL has big plans for expanding into numerous cities in the near future.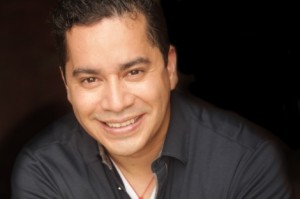 elevateDIGITAL is developer and provider of interactive applications and connective advertising presented to consumers on interactive touch screen digital displays. It offers connective advertising, controlled messaging, hyper-local services and social media integration – all through a multi-sensory interactive experience.
"We've developed our own software platform and we believe it's the best on the market," George Burciaga, founder and CEO says. Asked how it compares to BroadSign, Scala, Omnivex et al, he says, "We're looking forward to competing with some of the leaders in the business. Healthy competition is always good."
Burciaga, with a technical background in several companies including Microsoft, has a solid relationship with numerous municipal governments and that will come in handy when the planned expansion comes. At this time, though, the company's attractive displays – indoors and outdoors – are only in Chicago, and have been used by such advertisers BMO Harris Bank, World Bank Chicago, World Business Chicago, and in several cases companies have partnered with Groupon for special deals. Walgreens and H&M have also used the current network for advertising.
With its tie-ins to mobile, social media, and more, the company has been able to compile some solid analytics
"The touch and interactivity allows us to aggregate data easily," says Burciaga. "And if we notice trends and opportunities, we are building predictive analytics and can see what the next thing is so we can build accordingly."
The company is owned by Burciaga; Todd Holmes, chief revenue officer; Louis Ameroso, COO; and investor Advantage Capital Partners.
Within 60 days, the company will officially launch its new I'MHERE app which will allow users to find everything from transit schedules for local buses and trains to movie times, local hospitals, nearby dining establishments and much more.
The current displays are well used, each registering, over a four-week period, an average of over 392,000 impression. And since they can be controlled from anywhere, Burciaga foresees expansion to other cities.
But what is planned for the future is what has Burciaga and his team most excited. These will be oriented to enhancing government offices and services for the consumer, not only with simply wayfinding and amber alerts, but much, much more.
While the company isn't ready to announce the details yet – it's quite a bit in the future still – Burciaga expects that the offering will be of special interest to municipal governments across the U.S. and beyond.
We'll stay tuned for that!