Gail Chiasson, North American Editor
IGNITE, the Out-of-Home Marketing Association of Canada's half-day Out-Of-Home forum and trade show will take place Nov. 14 at the Glenn Gould Studio, 250 Front Street W, Toronto.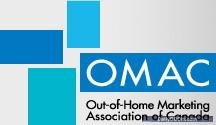 Steffan Postaer from Gyro San Francisco, as keynote speaker, will provide insight into the relevancy of OOH media in the development and success of his celebrated works, a provocative retrospective and his vision for the future of OOH.
Industry leaders will discuss the strategy, OOH's role and the results behind campaigns that have effectively leveraged new technology like mobile and digital OOH, while enhancing brand relationships.
Stacey Knight, director of digital at JC Decaux UK, will showcase some of the latest developments in international OOH and share her perspective on what's next.
Gain a sneak peak at the future of OOH via platforms that allow companies to revolutionize traditional marketing practices by offering timely and relevant digital and interactive experiences that fuse technology and creativity to maximize marketing strategy effectiveness.
You can take advantage of the early bird special and register here now.