Adrian J Cotterill, Editor-in-Chief
Nebraska Attorney General Jon Bruning's fight against those he considers 'patent trolls' has shred some interesting light on who Activision has recently been in litigation with.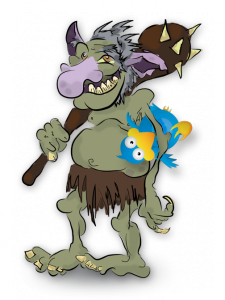 Richard Piersol at the Lincoln Journal Star first of, reports that for his trouble Bruning (plus his chief deputy and an assistant attorney general) are being sued in federal court, along with Pinnacle Bancorp, which is one of the Nebraskan companies accused of patent infringement by Activision TV.
Also named in the litigation or being sued by Activision are CenturyLink, a big communications company; Borsheim's, the Omaha jewelry retailer; Nanonation; Marcus Theatres, operating in Lincoln and Omaha; CSG Systems, an Omaha company serving communications clients; and Hy-Vee stores.
Last month, Activision TV sued Pinnacle Bancorp in the U.S. District Court for the alleged infringement of a patent on a 'remote control electronic display system', see our July post 'This Troll Has Legs'.
Shortly after Activision TV sued Pinnacle Bancorp, Bruning publicly announced that he had sent a letter to the Texas law firm of Farney Daniels, PC (representing Activision for patent purposes) warning them to leave Nebraska businesses alone.
The Lincoln Journal Star reports that "At the time, Bruning said he initiated an investigation into whether patent enforcement efforts by Farney Daniels violated Nebraska law and accused the firm of a pattern of abuse. If the law firm's efforts amounted to unfair or deceptive practices, they may violate the Nebraska Consumer Protection Act and the Uniform Deceptive Trade Practices Act".
Bruning issued a cease and desist letter, signed by Chief Deputy David Cookson, against the Farney Daniels law firm, which attempts to bar it from representing Activision TV in Nebraska's federal court.
In response to Bruning's warning, attorney Bryan Farney told the Lincoln Journal Star in an email "Farney Daniels is a firm of experienced patent lawyers who represent a wide range of plaintiffs and defendants across the nation in intellectual property cases, from Fortune 500 companies to individual inventors."
Last week, Activision TV amended the complaint against Pinnacle by adding as defendants Bruning, Cookson and an assistant attorney general, David Lopez. Activision is represented in the lawsuit by John Passarelli of Omaha firm Kutak Rock.
The amended complaint from Activision says "Defendant Pinnacle has been directly infringing and continues to directly infringe one or more claims of each of the Activision patents in the United States at least by using digital signage systems with branded enclosures housing vertical 32″ LCD screens managed by Nanonation Inc.'s CommandPoint management system software, in defendant Pinnacle's locations throughout the United States, including within this judicial district, in violation of (federal law). The infringing digital signage systems are deployed in at least 56 locations in Nebraska, Kansas, Missouri, and Texas and include several infringing systems deployed in Pinnacle locations within Hy-Vee grocery stores."
We are told that the 101-page amended complaint says Bruning did nothing to substantiate his accusations against Activision TV and Farney Daniel and disparaged them by referring to them as 'patent trolls'.
Activision TV President Dave Gothard, who holds the patents allegedly infringed told us "We believe that we have legitimate claims of patent infringement against Pinnacle Bancorp, that all of our patent enforcement activities have been lawful and appropriate, and that this is an area of federal law where the Nebraska AG has no jurisdiction."