Gail Chiasson, North American Editor
InStore Audio Network, Salt Lake City, Utah-based in-store audio messaging company, has appointed Kevin Connolly as president of sales and Carrie Stec as vice-president sales.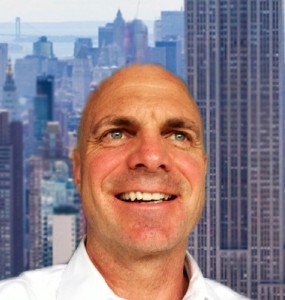 Connolly, former director of sales for Greater Media's Boston cluster of five radio stations (WMJX, WROR, WTKK, WKLB, WBOS), will lead the advertising sales efforts and manage its team of national advertising salespeople. An advertising sales management veteran, To be based in Noston, Connolly says that he sees exciting opportunities on the horizon for InStore Audio Network as a powerful vehicle for influencing shoppers.
"Reaching the customer at the point of sale is a critical finish for a CPG marketer – and we deliver that ability in virtually every drug and grocery chain in the U.S.," says Connolly.
"The addition of Kevin Connolly to our executive team will provide a tremendous boost in leadership and insight," says Jeff Shapiro, chairman, InStore Audio Network. "His expertise in managing a large sales force and significantly growing ad sales will benefit the company and our retail partners with new advertising revenue opportunities."
Stec was recently with Catalina Marketing where she was director, business development. Other previous experience includes Q Interactive (Cool Savings) and News America Marketing. In her new role with InStore Audio Network, she will will manage major accounts for the company in the Southeast and Central U.S She is based in Tampa, Florida.
Gary Seem, president/CEO says that Stec brings valuable experience and industry expertise to its sales team, and, "We know that she will be an important member of our growing sales organization."
InStore Audio Network was formed last year when POP Radio acquired certain assets of the former IBN and rebranded the newly formed entity as InStore Audio Network. Providing music and audio advertising to over 32,000 stores – among them: Walgreen, Kroger, CVS, Pathmark, Duane Reade, Wegmans, Rite Aid and Food Lion. InStore Audio Network provides a special opportunity to target consumers at the point of purchase with a strong call to action that is heard storewide.
The InStore Audio Network claims to reach more than 20 million consumers each day in a captive advertising environment.