AOPEN, has partnered with Axis Communications, the global market leader in network video surveillance, to release DS2.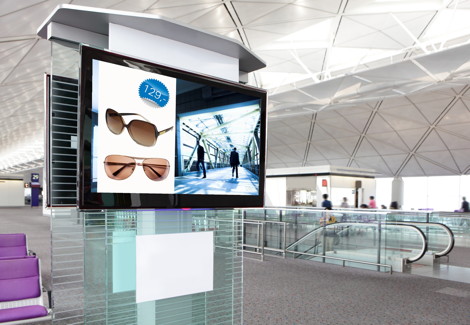 While the security benefits in connecting surveillance hardware to cutting edge displays is perhaps obvious, customers, we are told, will be able to leverage the quality of the Axis cameras with AOPEN's signage technology to deliver powerful marketing material to customers.
Retailers for example, will be able to use the video feed to deliver targeted messages to the audience in the room via the signage panels – the feed from the cameras can be easily integrated into the signage too, allowing retailers to advertise directly to consumers on the monitors facing the audience.
Gabriëlle Offringa, Marketing Manager AOPEN Europe told us "We see surveillance as an important challenge for retailers who own a store. Shoplifting has always been a touchy subject for store owners as it accounts for unnecessary losses. With the combination of signage and surveillance we try to give the retailer a solution that has a two-fold benefit: using marketing communications such as promotions and advertisements to increase sales, and running security feeds at the back-end of the store thus improving security measures and theft prevention."
DS2 allows a single player to connect up to six cameras and a single AOPEN Digital Engine media player (included in the solution) is able to power both a local signage network and the camera security feeds.
The cameras involved are the latest high-quality IP devices from Axis, an SVGA resolution camera that runs at 30 frames per second with movement detection and a sabotage alarm.
The AOPEN Digital Engine is a Network Video Recorder and media player in one that comes with 320GB of storage in RAID 1 mode (640GB in RAID 0) and 4 GB DDRIII SO-DIMM Memory, running err Windows 7.