Gail Chiasson, North American Editor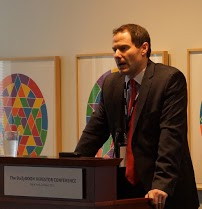 Alex Losilevich, managing director, Global Media Group, Barclays, looked at out-of-home and digital out-of-home at The DailyDOOH Investor Conference last Wednesday and came up with two key success factors for DOOH.
One is surely pretty straightforward – proven vertical leadership in a sector.
The second is perhaps more complex – a proven business model?
Under this falls: profitability; sustainability; diversification of revenues and of clients; independence from relying on a couple of large anchor clients; and – as mentioned by numerous speakers during the day – "Scale, scale, scale!"