Gail Chiasson, North American Editor
Clear Channel Outdoor Holdings Inc., has named Stacey Thomas as vice-president of real estate and public affairs for Clear Channel Outdoor-Chicago, where she is charged with development of Clear Channel's Chicago area portfolio, increasing brand awareness, enhancing overall community relations and public and overseeing inventory management strategies for the company's business in the third-largest DMA in the U.S..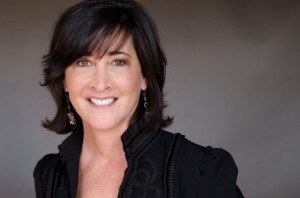 Thomas will report directly to Gene Leehan, executive vice-president, Region I, Clear Channel Outdoor, and interim general manager for Clear Channel Outdoor-Chicago, who says, "Stacey's extensive background in real estate commercial development and public affairs will be invaluable assets to our team as we strengthen and grow Clear Channel Outdoor's presence in the Chicago market."
Thomas brings more than 25 years' experience as a real estate professional and licensed attorney, serving on general councils for local, national and international corporations as well as being recognized for a wide variety of achievements in real estate. She joins CC Outdoor's Chicago office from S. Thomas Homes, a real estate development, investment and legal services consultancy firm she founded in 2005. Previously, she served as managing director and chief legal officer for Garrett Kelleher's Shelbourne Development Group from 2007-2010, where she was influential in developing and constructing the Chicago Spire.