Adrian J Cotterill, Editor-in-Chief
We opened our new business cards this morning at DailyDOOH Towers (new colour scheme, new brand colours, more Reggie) to be greeted by a card from the Dalai Lama (well, okay not from His Holiness himself) which read "Sometimes one creates as significant an impression by remaining silent".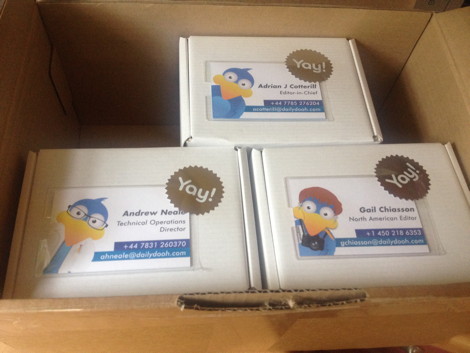 How very appropriate considering some of the drivel that we are sometimes accused of coming up with? 😉
If you haven't used Moo for your business cards or printing needs then you need to; (a) they are brilliant and (b) there are lessons to be learned for the content folks in our digital signage and digital out of home industry on how to make content easy, fun, cost-effective, responsive, individual etc.
Moo are truly brilliant!