Gail Chiasson, North American Editor
Juan Valdez Café stores are replacing their PC-based point-of-sale terminals with an NCR solution to enhance customer service and experiences chain wide.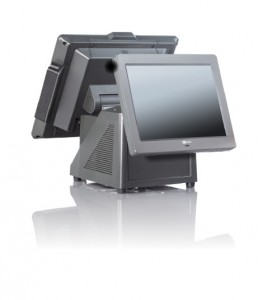 Initially, NCR Corporation is installing POS technology in all of Juan Valdez's Colombian stores with an eye toward creating a standard platform as the company expands with new locations and franchises in Aruba, Chile, Ecuador, Peru, Mexico, Middle East, Asia and the U.S..
The NCR POS solution includes a guest-facing screen so Juan Valdez Café Stores can create and easily communicate new marketing initiatives, such as offering special drinks, replacing their previous use of paper-based advertising. The terminals also feature biometric scanners so employees can quickly access functions and improve service and security.
"As we continue to grow, it becomes increasingly important to utilize the most advanced and durable consumer transaction solution we can find," says Roberto Held, CFO at PROCAFECOL S.A, the parent company of Juan Valdez Café. "NCR strengthens us technologically while providing us with worldwide support, no matter where we expand."
As part of the agreement, NCR Global Services is providing maintenance and support for the corporate owned stores as well as their franchised operations.
"Previously, Juan Valdez Café was using a PC-based POS that was not purpose-built for hospitality operations," says Andy Caraballo, general manager – Caribbean & Latin America, NCR. "Our technology enables their growth with a higher level of durability and sophistication, including a better ability to quickly align with their other marketing efforts."
The initial phase of the installation includes 120 POS terminals in Colombia stores, followed by the standardization of its franchises and operations out of the country, both in existing stores and in new openings.