Adrian J Cotterill, Editor-in-Chief
We tweeted this earlier on Monday but it's well worth documenting once again…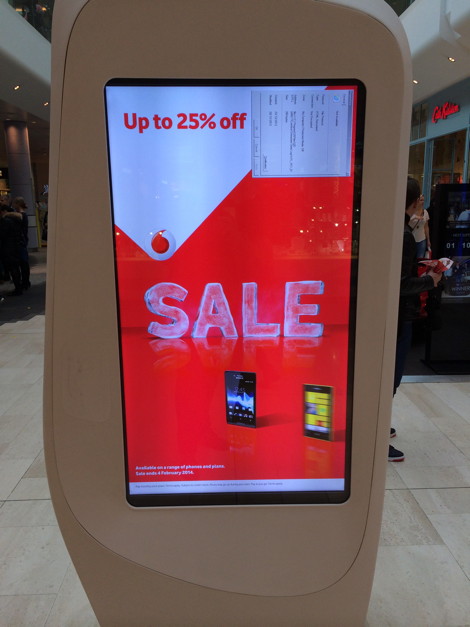 CBS Outdoor, who have slowly been getting their sh** together on the Tube (after many disasters) are still running Windows incorrectly configured across almost all of their digital real estate (the picture above was taken Monday 30th December 2013 at the Westfield Shopping Centre in London).
These sorts of errors are not difficult to pre-empt, see 'Using Windows As A Signage Platform' here although bottom line it's probably about time CBS did a technology refresh and got rid of their old Telentice Windows solution.
Note we encourage folks worldwide to snap pictures like this and pin to the Digital Signage #Fail Pinterest board.