oOh! Media, Australia's largest outdoor advertising company announced this week the completion of its multi-million dollar digital signage upgrade in Sydney Airport's Terminal 2.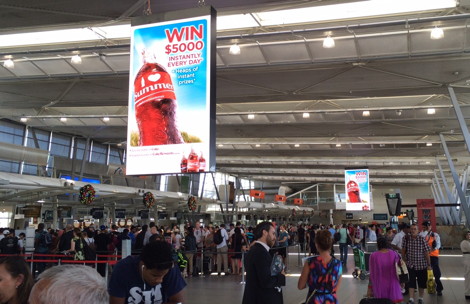 The investment in the new screens adds to oOh! Media's 18,000 plus screens in airports, shopping centres, airports, motorways, cafes, hotels, university campuses and community sports centres as Australia's biggest and most innovative out-of-home advertising company.
Sydney Airport's Terminal 2 (T2) now boasts 24 brand new digital billboard screens at baggage collection and on approach to check in where passenger 'dwell time' is at its longest.
The upgrade of T2 completes oOh!'s national digital roll-out of its Collect and Connect baggage advertising network, making it easier to book and run national campaigns with one creative.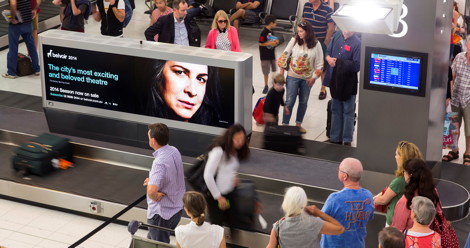 Further improvements to T2 include two brand new high-quality LED 2.2m x 3.8m large format portrait digital panels that suspend from the ceiling to be noticed by passengers as they approach check in.
The upgrade to Sydney Airport T2 is part of oOh!'s $20 million investment over four years in Australia to deliver world class digital advertising opportunities across major airports.
oOh! Fly's national network also provides travellers with free Wi-Fi and enables them to use their mobile devices to engage with advertisements to access richer content and make the most of their down time.