Adrian J Cotterill, Editor-in-Chief
#LondonIsThePlaceToBe is the phrase (turned into a hashtag) coined by NEC Display Solutions / VUKUNET's Dirk Huelsermann at The DailyDOOH Gala Awards last November.
Last weekend's Sunday Times ran a story 'Bof! BoJo, your city is merely so-so' (Bof! can mean many things in French depending on the context but typically it's a 'shrug of the shoulders')…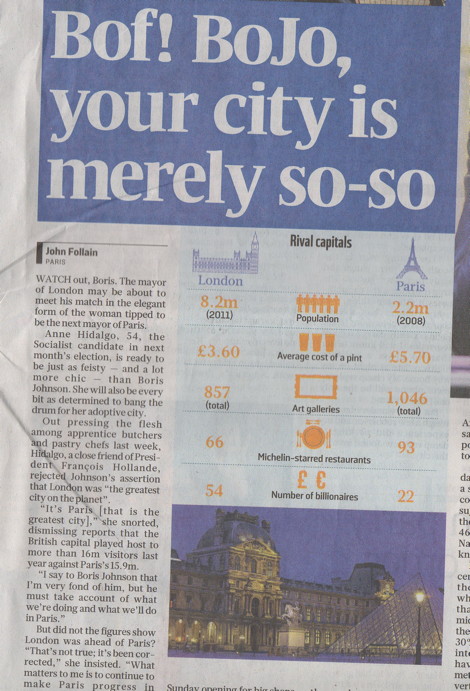 In the comparison of the (so-called) rival capitals one thing was missed off – London is quite clearly seen as the leader in digital outdoor anywhere in the world AND it's actually something that the industry needs to persuade the Mayor Of London to celebrate.
The DailyDOOH Media Summit will take place in London on Tuesday 13th May, 2014 in The David Lean Room at BAFTA.