Gail Chiasson, North American Editor
Nielsen, global provider of information and insights into what consumers watch and buy, has announced the appointments of four senior marketing and communications leaders: Greg Daniel as Chief Digital Marketing Officer; Laura Nelson as Chief Communications Officer; Saul Rosenberg as Chief Content Officer; and Marcy Shinder as Chief Marketing Officer.
The appointments are effective immediately.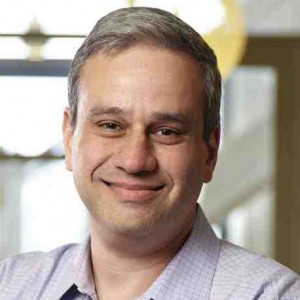 "Greg, Laura, Saul and Marcy each have incredible records of results at Nielsen and beyond, and I couldn't be more pleased about their expanded leadership roles," says Katie Burke, executive vice-president marketing and communications."As we continue to build out a world class marketing and communications operation, this team will partner closely with our colleagues around the world to share the Nielsen story."
Greg Daniel is an accomplished marketing veteran with more than 15 years of digital experience at Nielsen and across varied business units at American Express, including American Express Interactive and Digital Investments.
As chief digital marketing officer, he will be responsible for developing and implementing innovative marketing and communication strategies across digital channels globally, including web, mobile and social.
Laura Nelson is a strategic communicator with a long history of success developing integrated communications programs. A media industry veteran who spent 12 years at Viacom, Nelson has managed the corporate communications functions at Oxygen, VH1 and Current TV.
As chief communications officer, she will be responsible for developing and sustaining an overarching messaging strategy that builds upon Nielsen's legacy and highlights the innovations that drive the business forward. Nelson will oversee internal and external communications, client communications, executive communications and issues management.
Saul Rosenberg, a former consultant at McKinsey & Company, spent 15 years in senior roles in knowledge management and thought leadership.
As chief content officer, he will develop and drive Nielsen's global thought leadership strategy and execution. Rosenberg will leverage Nielsen's proprietary assets to lead global conversations on issues of import to both the company and its clients, while creating valuable content that enhances Nielsen's value proposition to internal and external stakeholders.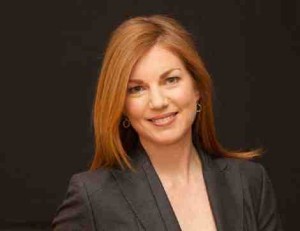 Marcy Shinder is an award-winning marketing professional who spent more than 18 years at American Express in senior positions.
As chief marketing office, Shinder will develop and lead the overall global marketing strategy and oversee Nielsen's brand evolution, commercial go-to-market strategies, partnerships, and channel execution, including events, advertising and creative services.