In celebration of 50 years, McLaren is running this 40 second digital advert on Ocean Outdoor' digital billboard (Canary Wharf) located bang in the centre of Europe's biggest financial district…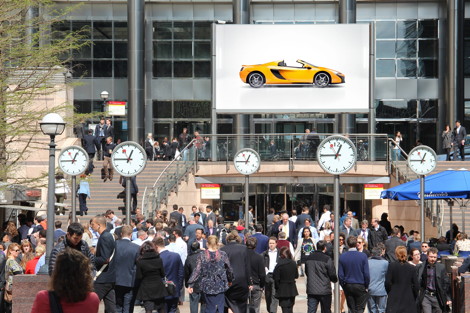 The advert which fast forwards through decades of great design and car production, promotes McLaren's 650S, launched recently at the Geneva Motor Show. It's running ahead of the MotorExpo which opens early next month (June 9).
With 11% of Canary Wharf's high net worth daily residents earning salaries of £100,000 and above, and with big City bonuses back on the agenda, there's got to be quite a few in the market for a potent, beautifully designed £200,000 supercar.