Guest Contributor, Bill Collins, DecisionPoint Media Insights
TargetCast Networks, a fast-growing U.S. advertising-based Digital Out-of-Home network focused on casual-dining restaurant chains and coffee shops, ended the 3rd quarter by announcing a USD 6.5 million capital raise from two venture capital (VC) firms.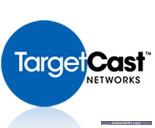 This was the third big announcement by TargetCast during September 2009, following the announcement of its acquisition of Ripple TV and its advertising-sales partnership with Premier Retail Networks (PRN).
The $6.5 million is TargetCast's second formal round of VC funding from two firms, Claremont Creek Ventures and Draper Fisher Jurvetson. According to the TargetCast press release, "TargetCast previously raised $6.3 million in a Series A investment led by Claremont Creek Ventures in September 2007. To date, the company has raised $12.8 million."
The new funds will reportedly be used to expand TargetCast's sales team and for other purposes designed to achieve growth.
The company also announced that John Fisher, a managing director of Draper Fisher Jurvetson, joins the TargetCast board of directors. The other members of TargetCast's board include:
Nat Goldhaber, a managing director at Claremont Creek
Paul Straub, a principal at Claremont Creek
Dr. Peter Sealey, CEO and majority shareholder of The Sausalito Group, Inc and former chief marketing officer of Coca-Cola
Jerry Hall, the CEO of TargetCast
TargetCast Stands Out from the Pack
In the U.S. Digital Out-of-Home sector, some thoughtful observers feel that TargetCast is one of the networks that should "make the cut" during the next few years as many smaller, weaker networks fall by the wayside.
For those who are betting on TargetCast, they cite two main reasons for their sanguine view of TargetCast:
TargetCast holds an important business-methods patent

VC firms love patents. TargetCast's patent, which the U.S. patent authorities granted in June of this year, covers the combination of a digital signal with a video signal, on television screens, for marketing to consumers.

The patented system enables venue operators (bars, restaurants, etc.) to create and post their own branded messages directly on the existing TV screens (showing cable-TV channels such as ESPN and CNN) that customers are already watching in those venue.

As the DailyDOOH reported in June, "These 15-second venue promotional spots alternate with national and local ads approximately every two minutes, delivering a Nielsen-measured audience with an exceptional advertising recall" and with what TargetCast calls "exceptional . . . purchase-influence scores."

"Purchase-influence scores" is a market-research term which suggests that bar/restaurant patrons have reported to market-research interviewers that the advertising shown on the screen had a significant impact on their intention to buy the products advertised on the screens.

Jerry Hall, TargetCast's CEO, has deep experience and credibility in the Digital Out-of-Home market

Hall is one of just a handful of U.S. media executives who has had extensive experience leading Digital Out-of-Home networks over a period of about two decades.

From 1994 to 2001, Hall served as senior vice-president of sales and marketing at PRN, where he, "was responsible for launching the company's advertising sales on satellite television networks," the TargetCast website reports.

Hall has also worked for Convergent Media Systems, a communications-services firm that provides the satellite infrastructure for Channel One.

From January 2004 to November 2007, Hall served as regional director for sales and marketing solutions for XM Satellite Radio.

During the early pioneer days of the Digital Out-of-Home medium, Hall worked for Whittle Communications, the creators of Channel One. Founded in 1989, Channel One continues to beam news and advertising into middle-school and high-school classrooms across the USA. In 1994 – the year that Jerry Hall joined PRN – Chris Whittle, the founder of Whittle Communications, sold the networks to Primedia for a reported price of approximately $250 million.