Adrian J Cotterill, Editor-in-Chief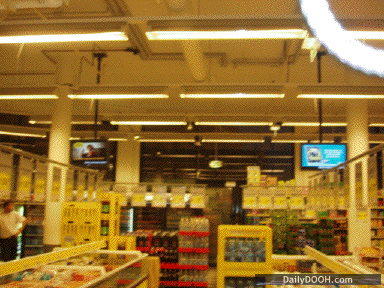 We wrote about the traditional outdoor folks in Norway the first week of February "Frozen Assets: JC Decaux and Clear Channel" and promised then that we would return to cover other digital activities in the region.
Outside the UK, Kinetic seem to have been very interested in what we have researched and who we have been talking to and we think there is about to be an upsurge in digital media sales in the region very much like there was in the UK 4 or 5 years ago.
Network Mediagroup is heavily involved in Digital Out of Home in the region, via a subsidiary called Digital Posters AS in Norway and through another subsidiary called Q-Vision in Sweden.
Together the network comprises of around 1700 screens in 525 locations offering 300 million viewers per year
Digital Posters AS is the largest network in Norway with over 700 screens installed in 300 buses (Transit Advertising) and 26 retail outlets. We understand that the network will grow out to cover approximately another 135 retail outlets in 2008
The bus advertising (Network Mediagroup prefer that we call it Transit Advertising) has been incredibly well received. User acceptance of the medium has been quoted as high as 85% by Synovate (Synovate is the market research arm of communications specialist Aegis Group plc, and one of the world's top global market research firms). The screens show advertisements, News and weather to about 50 million passengers per year.
The Bus companies can send SMS messages to the buses and each bus has installed a GPS module – allowing Position based advertising using some proprietary software.
In terms of retail advertising, Bunnpris, one of the largest grocery chains in Norway recently reached agreement with Digital Posters AS to carry third party media. Each store has up to 3 channels and total reach is about 40 million people a year.
Network Mediagroup's subsidiary Q-Vision AB operates in Sweden in the retail grocery space. The number are pretty impressive; 200 retail outlets, 1,000 screens covering 240 million shoppers per year all over Sweden.
We have been very impressed by everything we have seen in Scandinavia, here we have just touched on Norway and a little bit of Sweden but of course have previously written about Denmark as well.
It's probably high time we planned another trip to both Copenhagen and Stockholm!