Adrian J Cotterill, Editor-in-Chief
In case you hadn't noticed, it's industry awards season. No doubt your evening twitter stream these days, is full of young, good looking men and women dressed up in their finery – with news, more news and yet more news that seems to indicate that Naren Patel and his team at Primesight are simply winning everything these days.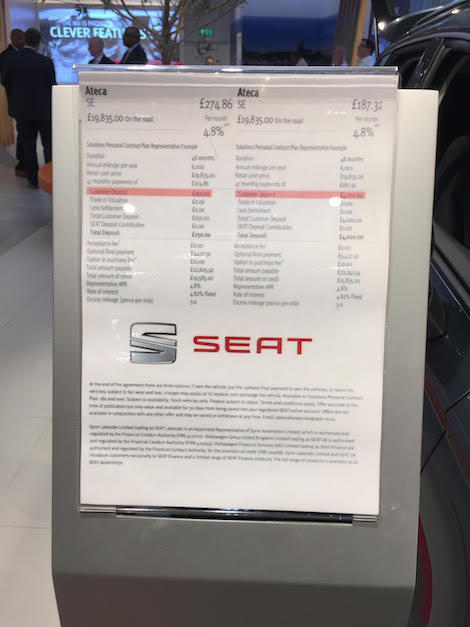 Just like with the Oscars, the best awards are kept to last and so on December 1, 2016, the industry glitterati will descend (for the fifth time now) on Banqueting House, London to celebrate The DailyDOOH Gala Awards (the event is SOLD OUT but there are still a few individual tickets for sale).
One thing that has kept us awake at night recently – ever since, seeing that truly awful Google pop-up store in New York during #NYDSW is how one ought to bring attention or un-celebrate all that is bad in the industry. It is of course great to celebrate all that is good, but things don't always get better unless you point out what is bad.
Thinking along those lines, we've seriously considered adding the Razzies** to our Reggies – especially as we get more and more bad installs and truly awful campaigns sent into us by concerned readers. The latest came in this morning and it is so bad that it not might not even count as digital. In the SEAT store in Lakeside, no doubt trying to take on the success of what Rockar have been doing – most recently MediaZest's Jaguar/Land Rover Store @ Westfield Stratford, they (SEAT) clearly have a problem with their digital content next to the cars on display.
As you can see from the image above, they have clearly reverted to paper stuck over the screen. Our spies tell us that there is probably well over GBP 100K technology supplied by Saturn AV here not being used. We'd politely suggest that SEAT might want to get another supplier and content management platform.
** The Golden Raspberry Awards, often shortened to the Razzies or GRA, is an award ceremony in recognition of the worst in film. Co-Founded by American copywriter and publicist John J. B. Wilson and Mo Murphy