Adrian J Cotterill, Editor-in-Chief
Val Morgan Outdoor (VMO) has just unveiled DART 2.0 – which they claim is Australia and New Zealand's most intelligent out of home audience measurement system.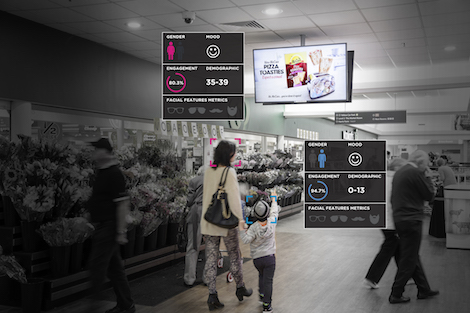 Digital outdoor Audience in Real Time (DART), anonymously tracks over 250,000 New Zealanders and in real time, it reports on; age, gender, when the audience viewed and how many people viewed across an advertiser's campaign period. Not much new in that you'd think BUT VMO's claim is that their software, using global best practice in facial recognition, has been trained through machine learning computers to map facial features that then predict age and gender AND that it has been learning since inception in 2014 and now reports on demographics with even greater precision.
The claim is that DART 2.0 offers insights on engagement across 18 demographic profiles.
Anthony Deeble VMO's Managing Director told us "We're incredibly proud of how we've advanced DART. The evolution has meant that the outdoor industry has been able to completely move away from dated and subjective OOH measures. The more prized metric – viewer engagement – provides agencies and marketers with more meaningful data than ever before."
General Manager for VMO New Zealand, Gordon Frykberg added "The VMO Work network in New Zealand measures 250,000 people weekly. And our network is set to double in 2017 giving New Zealand brands enormous reach in a highly desired audience segment."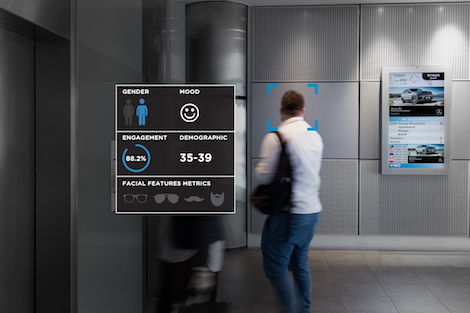 The advancements of DART 2.0 coupled with VMO's dynamic ad serving system, has enabled VMO to deliver content programmatically based on live audience insights – rather than booking inventory weekly or monthly.
Anthony Deeble commented "Using DART 2.0 to deliver content dynamically to the right audience at the right time is a giant leap in effectively targeting audiences in out of home environments. The benefit to the advertiser is simple; less wastage."
"Our ultimate objective is to give brands more meaningful insights and greater accountability on audience. VMO is proud to lead when it comes to innovation in audience engagement and technology that delivers results for clients".
DART 2.0 is now available in New Zealand across the VMO Work network.