Adrian J Cotterill, Editor-in-Chief
Once again we've heard incredibly good things about the DPAAorg #CES2017 Experience that has just taken place in Lost Wages. If you are in the media world and you want to get a grip on this behemoth of a show, meet the right people and make the most of your time, the one thing you need to do is get yourself on this very exclusive curated tour.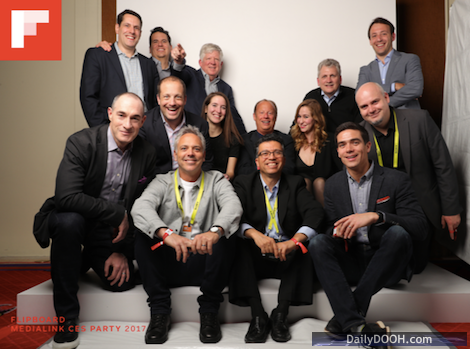 Shown above are some of the 25 DPAA members who were all clever enough to take part. We understand that the group met with high level media and marketing executives from Mars, Samsung, Hulu, Publicis, IPG and many, many others.
Like all attendees, if they went to the right places (actually difficult with such a large show – hence the purpose of Barry Frey's 'curation'), then they all saw the very latest in #IOT, VR, AR, Autonomous cars, Digital Screens, etc. BUT with Barry's help what they did, pretty exclusively, is attend some great agency and advertiser events.