Adrian J Cotterill, Editor-in-Chief
The world famous Piccadilly Lights were switch off in London Monday morning as works begin on a major redevelopment of the iconic landmark and globally-recognised advertising space.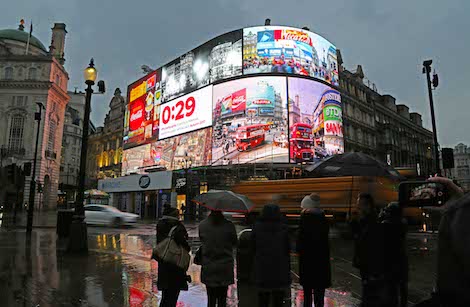 A state-of-the-art new Daktronics screen, 17.56m high x 44.62m wide, will be unveiled in the autumn of 2017, with a static advertising banner set to cover the space until then.
The Lights are rarely switched off, with notable exceptions including during the Second World War, Winston Churchill's funeral in 1965 and Princess Diana's funeral in 1997. This significant moment in London this morning, was therefore marked by a montage of historic footage of the Lights followed by a short countdown, before the six separate advertising screens were turned off for the final time at 08.30am.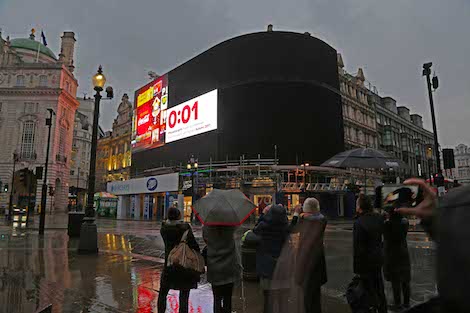 As previously documented, Land Securities, the UK's largest property company and owner of the unique West End site, has been working with Ocean Outdoor to secure permission from Westminster City Council to undertake the major upgrade.
Ocean CEO Tim Bleakley told us "For the first time, the Lights are witnessing their very own commercial ad break. Needless to say, we are totally committed to working with all the partners on this milestone project to maintain the iconic status of this prestigious landmark. I personally can't wait for the switch on date later this year."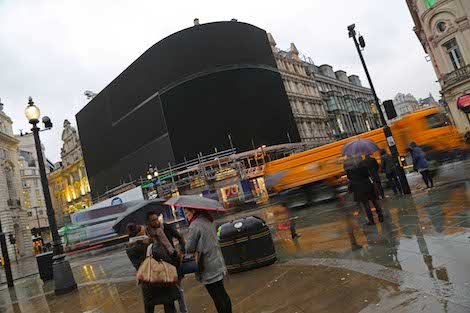 Six advertisers will share the new screen, taking advantage of its capacity for live video streaming, lifestyle updates such as weather and sports results, and real time social media feeds – think Harmon Corner in Lost Wages, Ed.
We understand that Coca-Cola and Samsung have already renewed their long-standing commitments to the space, which leaves four more brands the chance to secure a coveted spot.