Forrest Media has launched its newest digital superstructure in the heart of Glasgow – the 'Xpressway' is a spectacular 'V' angled double sided digital Daktronics 10mm Blue Series display, overlooking the main arterial Clydeside Expressway.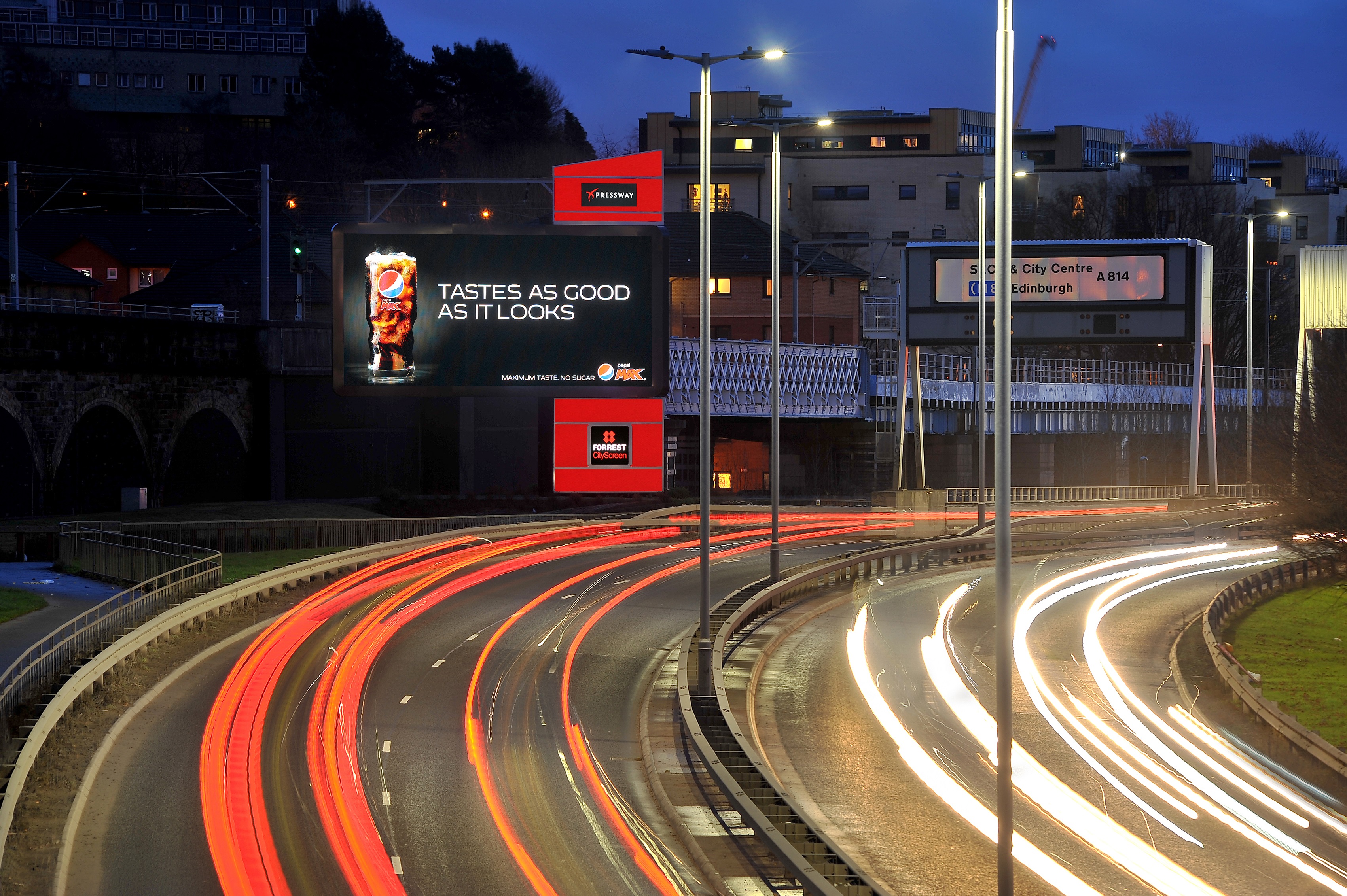 It should deliver huge numbers of vehicles to and from Glasgow and connecting on to the M8 for Edinburgh and the West, the Clyde Tunnel and the M74 South, as well as to the centre of Glasgow itself.
Marc Keenan, Forrest's MD told us "The Xpressway is, without question, the largest and most impactful advertising site in Scotland and is already being asked for by name. This latest development brings our Glasgow premium digital offering up to 12 giant screens across the city and we will continue to invest in only the best, with further announcements coming very soon."
Each face displays an impressive 50 square metres of high resolution image, mounted onto what has become an instantly recognisable LED Forrest ellipse.
The site will operate as a 1 in 4 (one minute loop) and early adopters we are told, include: Facebook, Pepsi, Las Vegas Tourism and Land Rover.