Russ Curry, Ministry of New Media
Slap bag in the middle of London Digital Signage Week is this highly popular FREE Future Cities Catapult Lunchtime Lecture.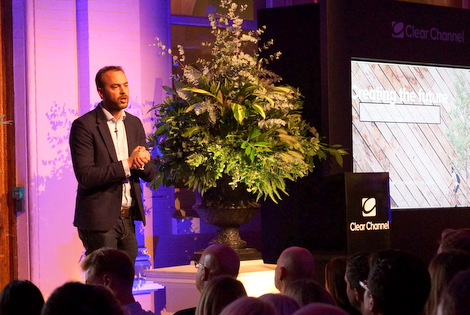 There are only a handful of tickets left for those interested in listening to Clear Channel UK CEO, Justin Cochrane share the New World Payphones vision, including: –
Upgrading ageing telephone boxes on our high streets for the 21st Century
Breathing life back into a 'classic' design
Planting hundreds of trees in local urban areas for every phone box upgraded
Making streets better (and leaving a lasting legacy for the public)
As regular readers will know, payphones in London are quickly becoming a relic of the pre-digital age, with many vandalised, desecrated and no longer fit for purpose. With this in mind, New World Payphones, owned by ClearChannel UK, is on a mission to transform urban spaces across the country.
The event takes place at Urban Innovation Centre, One Sekforde Street London EC1R 0BE on Wednesday May 10, 2017 between 13:00-14:00.
Registration can be found here.
#ff @clearchannelUK @uic_uk @futurecitiescat