Adrian J Cotterill, Editor-in-Chief
oOh!media has confirmed today that its expansion into content, with its acquisition of Junkee Media in June 2016, has delivered new revenue streams in excess of expectations as advertisers seek to achieve deeper and more meaningful engagement with consumers across all markets.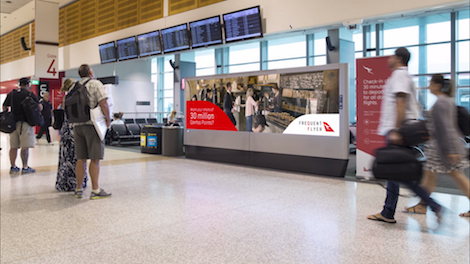 Their announcement coincides with a new integrated campaign, the Qantas Frequent Flyer 30 million Qantas Points Giveaway which uses almost 3,500 of oOh!'s 8,000 digital signs across Road, Fly and Locate by oOh! inventory plus oOh's experiential agency EDGE and Junkee Media platforms.
The campaign draws on the native content expertise of Junkee Media, oOh!'s unparalleled digital sign network and the company's audience insights to drive awareness of Qantas Frequent Flyer's wellness program and encourage Australians to be more active, rewarding them with Qantas Points for doing so.
Chief Executive Officer of oOh!, Brendon Cook, said demand for the company's quality content and creative services offering that is integrated with oOh!'s digital panels, experiential activations, online content platforms and social media has exceeded initial expectations, he told us "We have recently worked with brands such as Qantas, Pizza Hut, Treasury Wines and American Express to deliver creative content-led Out Of Home campaigns that combines content and creative services, with quality inventory in a variety of environments and our data capabilities. We expect this integrated offering will further grow as advertisers realise the massive potential it has in reaching and engaging audiences more effectively and efficiently."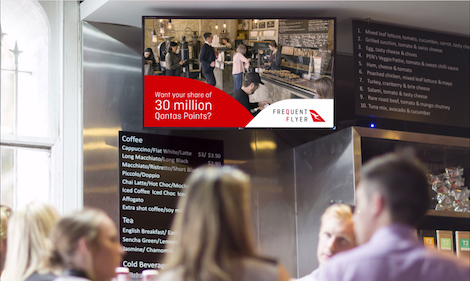 Brendon Cook added that the Qantas Frequent Flyer campaign was "a great demonstration of the power that could be delivered by the integration of content, data and a combination of offline and online platforms."
The campaign leverages the unique combination of Junkee Media's original content creation capabilities and platforms with oOh!'s ability to reach Australian consumers in a multitude of environments.
The teams at oOh! and Junkee Media created the majority of the campaign inhouse including the original concept, scripting, filming and production of content for the campaign.
This included social video content featuring Karl Stefanovic and Richard Wilkins, full motion contextually relevant adverts being run nationally in cafes, gyms, airports office towers and its digital billboard locations include the iconic Bourke Street Mall.
Utilising almost 3,500 of oOh!'s 8,000 digital signs across Road, Fly and Locate by oOh! inventory plus oOh's experiential agency EDGE and Junkee Media platforms, the campaign will drive awareness of its 30 million points giveaway for those who download the Qantas Assure app and be active.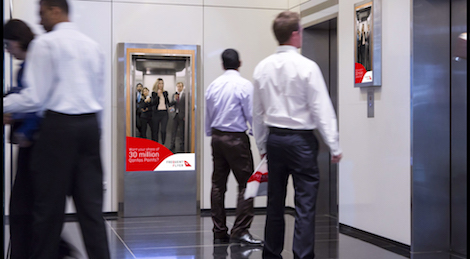 Neil Ackland, CEO at Junkee Media, said that the Qantas Frequent Flyer campaign was an example of a full ecosystem approach where content and assets are all interwoven. "Digital content developed inhouse will be amplified across thousands of oOh!'s digital screens in office, gym, café, airport and roadside environments and through over 500 Wi-Fi hotspots".
oOh!'s experiential business EDGE continues the message through experiential activations like a huge plane fuselage walk-through where extra rewards can be gained, a virtual teleporter that encourages the public to share images of them at major landmarks across social channels and café activations with free coffee in branded cups.
Qantas Chief Marketing Officer Stephanie Tully said: "Encouraging Australians to lead active lifestyles is a really important message and we're fortunate that we have a unique ability to reward them for their wellbeing. To do that we need to give them an easy way to get involved, which is how we came up with the 30 million Qantas Points Giveaway. The comprehensive campaign concept presented by oOh! and Junkee Media demonstrated a clear understanding of our audiences and how we could truly engage them through contextually relevant content and the right mix of channels."
Brendon Cook told us "Our focus on expanding our content capabilities and footprint in the market has facilitated our ability to create these incredibly in-depth campaigns that generate huge reach and cut through in a cohesive and centralised way. As we've discovered just how valuable and powerful these integrated campaigns can be, we've been delighted that clients such as Qantas are making the most of what can be achieved by this offering."